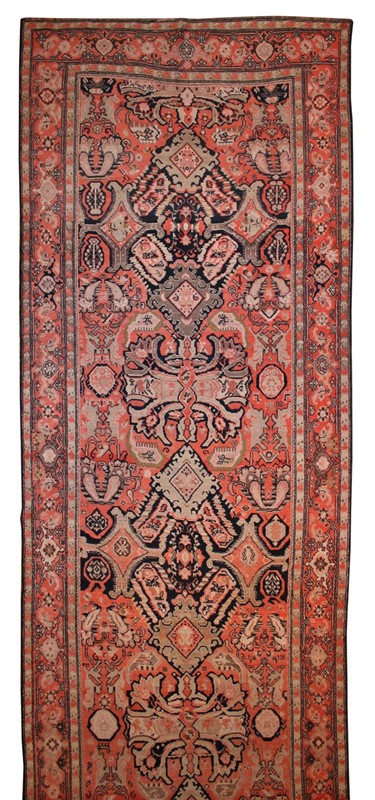 Antique Karabagh Rug, Circa 1910, 6.3 x 18.4
Age

Antique

Condition

Good

Weave

Fine

Pile

Short

Warp

Wool

Knot Type

Asymmetrical
Circa 1910, this Karabagh rug reflects a very interesting design showing both Persian and European influences. There are many Christian symbols buried in tghe motifs. This comes as no surprise since this was hand-knotted in a region where there are large communities of Armenian Christians weaving rugs. The dyes are a combinatiion of synthetic and vegetal. Soft color palette includes corals, shades of dark, medium and light taupe, indigo, black and brown. Condition is good. Great size 6.3 x 18.4.
All Original - available in showroom.
G17076000
Learn More
We would love to discuss this rug further with you. Simply fill out the form below and we will get in touch within 1 business day.