One-of-a-kind Rug Care Spa
Hagopian's Rug Care Spa is the only one in Michigan, where your rugs are treated to a luxurious cleansing that gently removes the imbedded soil, brings the colors back to life and restores the soft texture you remember from when they were new.
After our rug wash process, rugs are sent to our rug drying room, where the temperature and humidity are controlled with highly calibrated controls.
From country braids to fine silks and tapestries, we treat your rugs as if they were our own.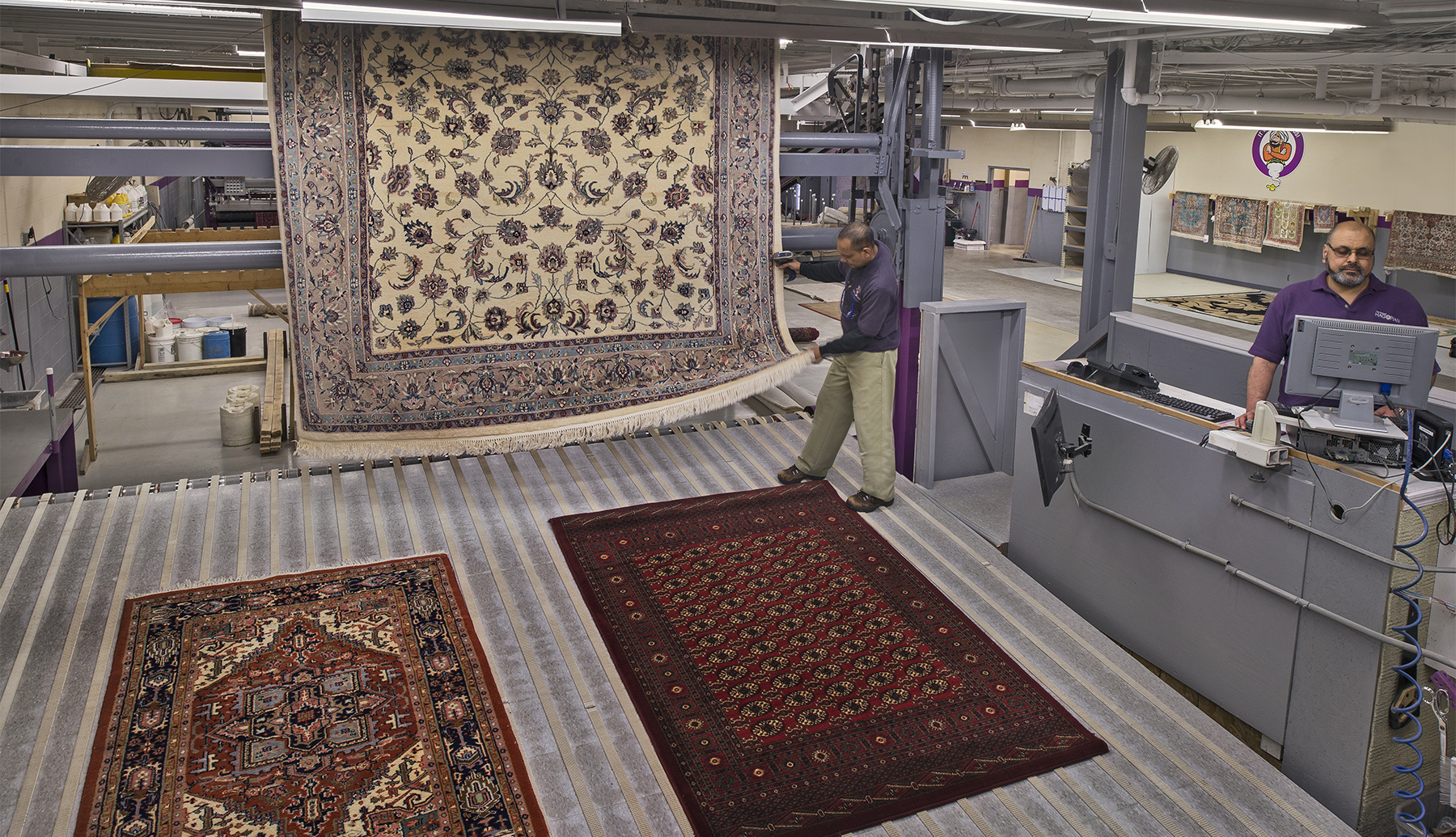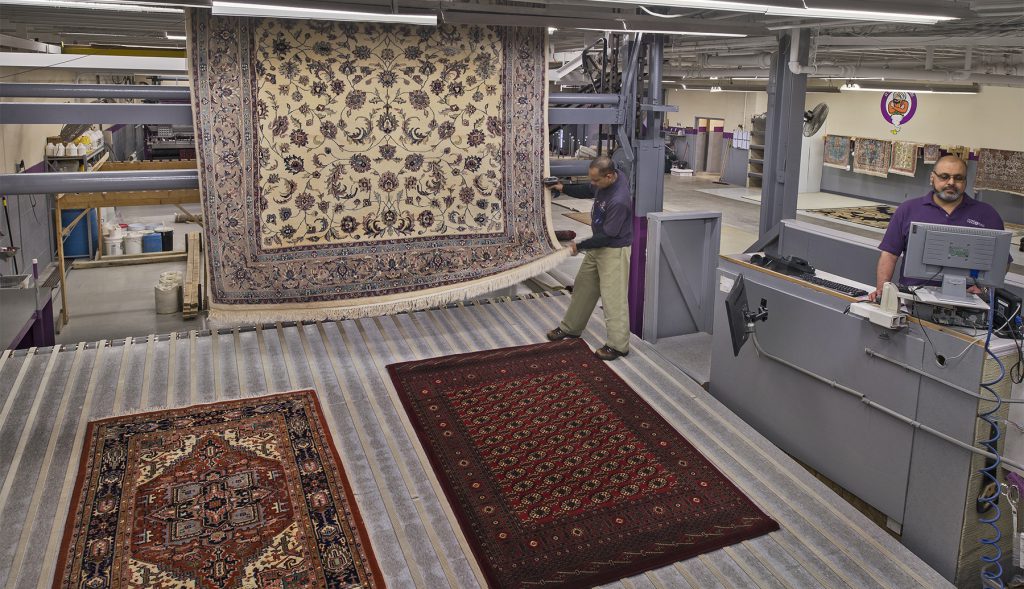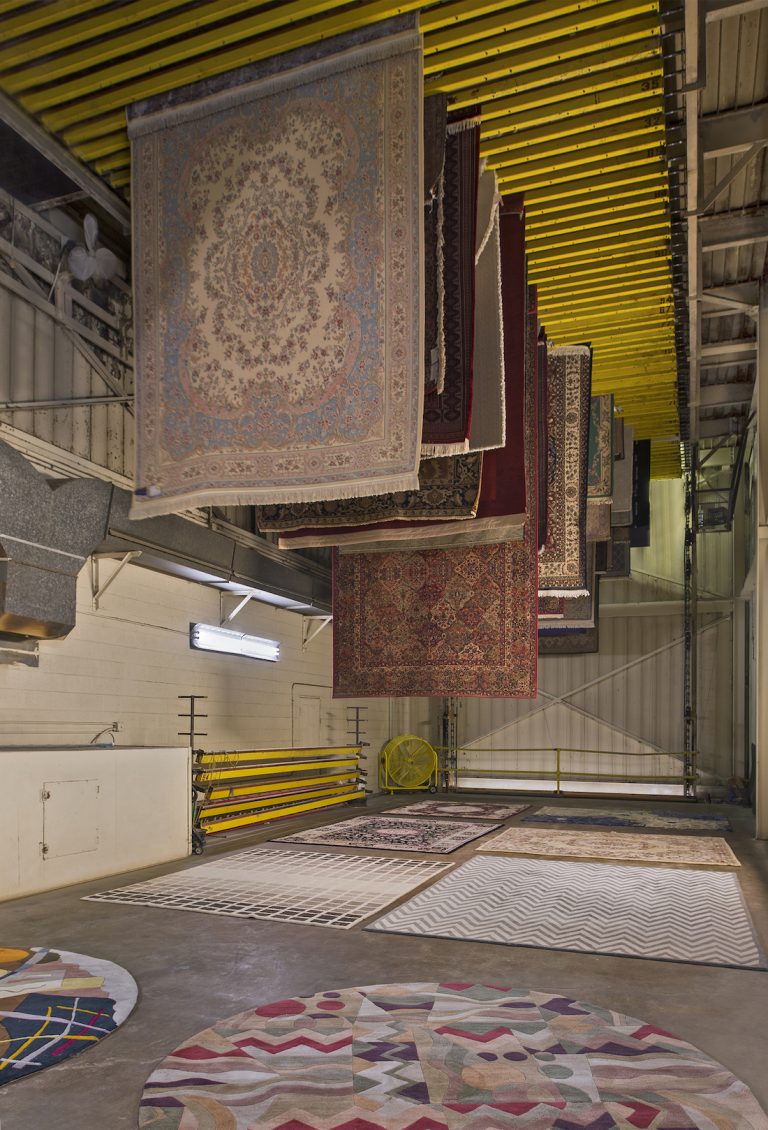 Convenient Rug Drop-Off Locations
We have 7 convenient Rug Drop-off locations in Metro Detroit and Ann Arbor, plus a location now in Grand Rapids for our customers on the west side of the state. When you bring your rugs to one of our locations, the Hagopian renowned 2 for 1 rug cleaning savings offers you a high quality cleaning at an affordable price.
White Glove Rug Pick-Up & Delivery Service
We also offer a door-to-door White Glove Rug Pick-Up & Delivery Service. We'll come to your home, move your furniture and take your treasured rugs to our Rug Care Spa. After the cleaning we'll deliver them right back to your home.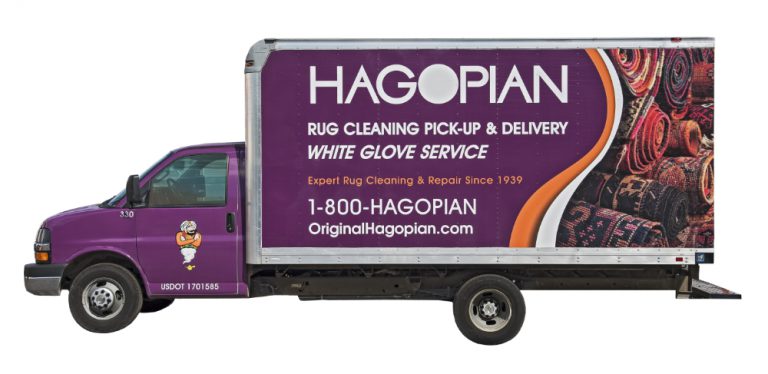 The Rug Cleaning & Repair Process
Ever wonder what happens to your rug at our Rug Care Spa?  Check out the video and get a behind the scenes look at Hagopian's state-of-the-art Rug Care Spa including industry-leading products and techniques that will refresh your rug and have it looking like new!
Need your rugs cleaned fast?
Rug Care Express is available at our Oak Park Rug Care Spa which offers 2 day rug cleaning service for those times when you need your rugs cleaned fast. When you bring your rug in before 1pm, Monday through Saturday, you can pick up after 4pm on the second business day.