We Repair Rugs The Right Way,
The Only Way!
Our skilled artisans are ready to fix your rugs, both cosmetic and structural problems, so they can look like new again. No repair is too big or too small for us to handle.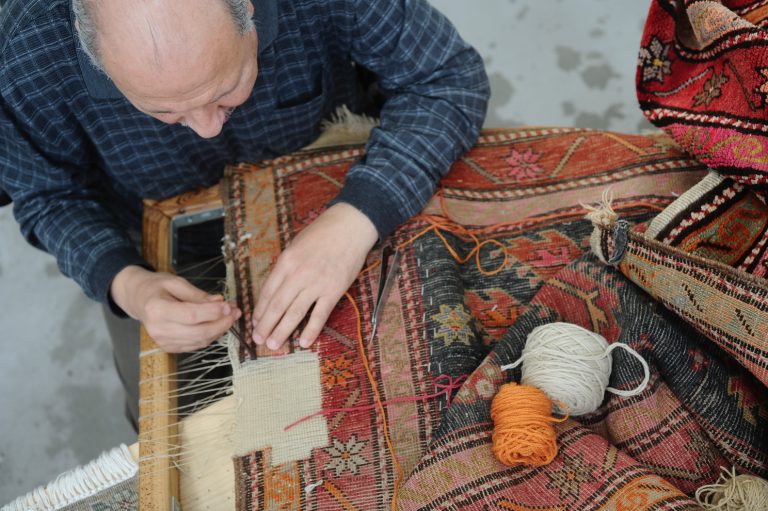 General Repairs & Reweaving
From simple binding to reweaving large holes, we have the rug repair artisans to get your rugs back into shape, to restore the value and more importantly, give you many more years of enjoyment. We'll perform the correct repair for the challenge at hand.
Fringe & Edge Repair
Has your vacuum been a little hard on your rug's fringe? Has a pet taken a bite out of a corner? How about the edges -are they getting worn to the point that the rug is about to start coming undone? We can help!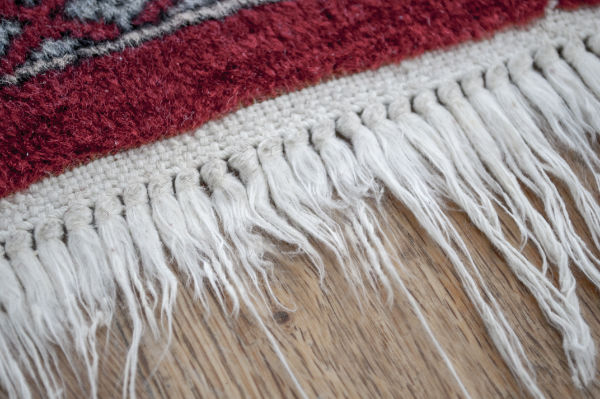 Shearing
Hagopian's unique technique of shearing removes the top few millimeters of faded yarn from a rug, restoring a rug's original lustrous color.
Color Restoration
Over time, the colors in your cherished rugs can fade, maybe because of sunlight or high traffic patterns. With our trusted and experienced team, we can restore the beauty of your rug's original color.
We'll first analyze and inspect your rugs for the degree of damage and discuss with you the recommended steps for restoration. Our skilled artisans will use the best solutions, dyes, and select tools to restore your rugs to their former glory.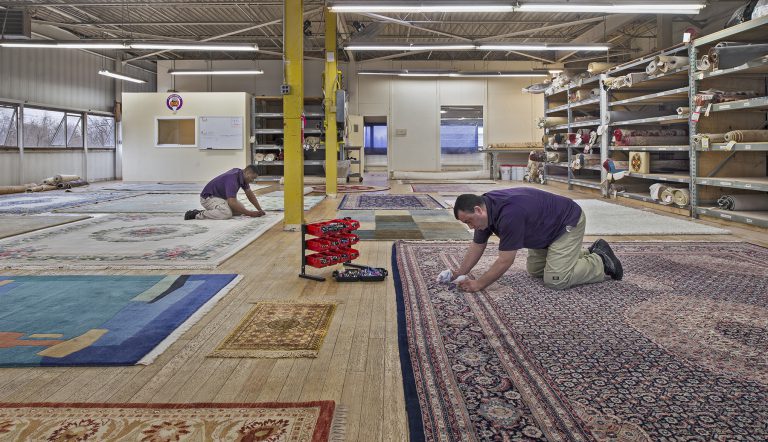 Vintage Rug Restoration
"Don't be afraid to step out and get something you appreciate but maybe needs a bit of love and care because Hagopian will give it the love and care that the rug needs so that you can appreciate it forever."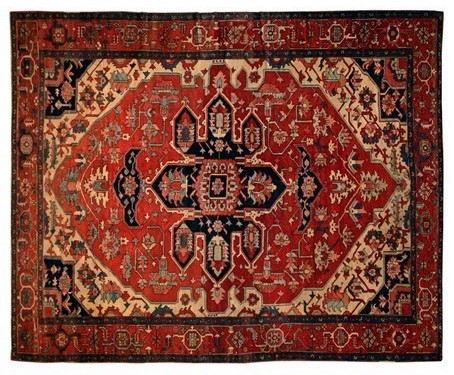 Certified Rug Appraisals
If you purchased or inherited an Oriental rug and are looking for an appraisal, Hagopian can assist.
You'll receive a professional document with an assessment of your rug, including the type of rug, knot count, country of origin, approximate age, the condition of the rug, any known history, current market or replacement value.
Knowing the value of your rug is important for many reasons, such as documentation for insurance or if you're wanting to sell it.
White Glove Rug Pick-Up & Delivery Service
We also offer a door-to-door White Glove Rug Pick-Up & Delivery Service. We'll come to your home, move your furniture and take your treasured rugs to our Rug Care Spa. After the repair we'll deliver them right back to your home.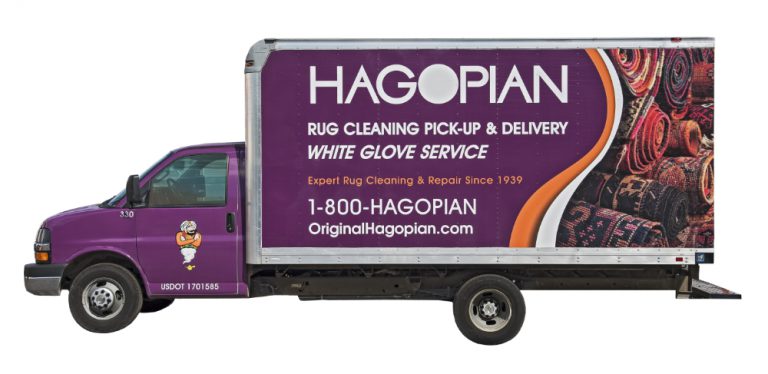 Convenient Rug Drop-Off Locations
We have 7 convenient Rug Drop-off locations in Metro Detroit and Ann Arbor, plus a location now in Grand Rapids for our customers on the west side of the state. Drop off your rug at any of our locations and our skilled rug repair technicians will have it looking like new!