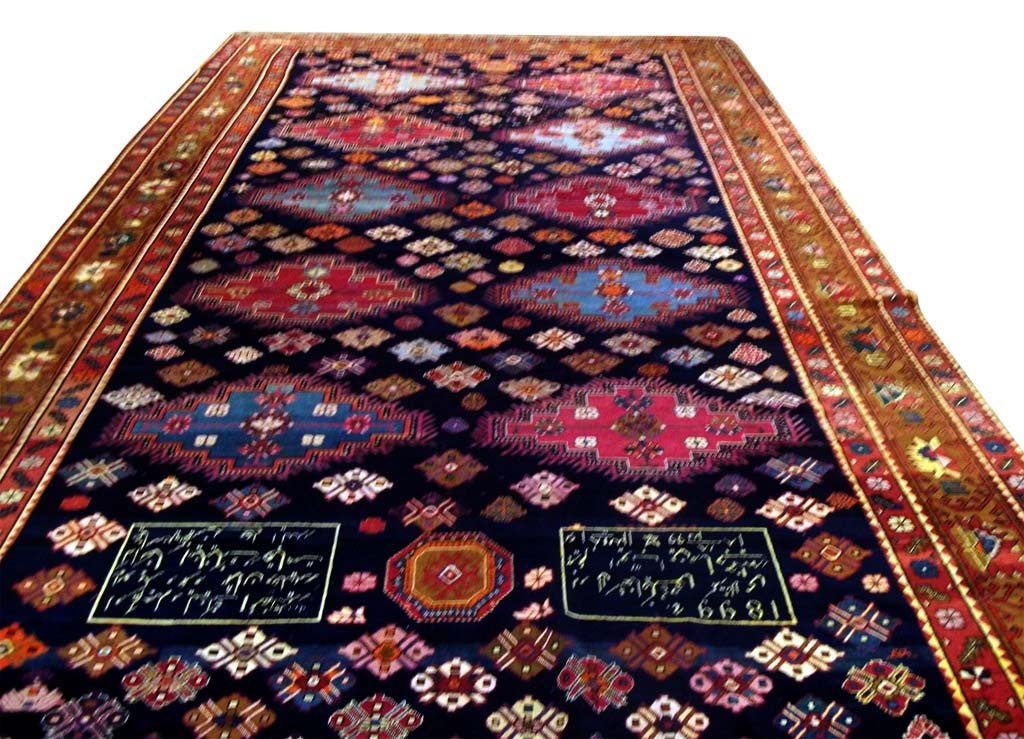 Antique over size Karabagh rug, 11 x 22
Age

UA

Condition

Excellent

Weave

Fine

Pile

Medium

Warp

Wool

Knot Type

Asymmetrical
Oversized, 11' x 22' Antique Hand-Knotted
Caucasian Rug, Circa 1899
One of a kind
Exquisitely detailed and dramatic antique Karabagh rug. Piece has had some restoration work. Handknotted in the Caucasus region, north of Iran and Turkey, circa 1899.
Jewel toned color palette includes indigo ground accented with medium and dark blues, rasperry, golds and ivory.This rug has two areas of Farsi writing on one end.
This rug is an extremely unusual large size for a rug made in Karabagh at the turn of the century, indicating it was most likely a commissioned piece.
G10346000
Learn More
We would love to discuss this rug further with you. Simply fill out the form below and we will get in touch within 1 business day.