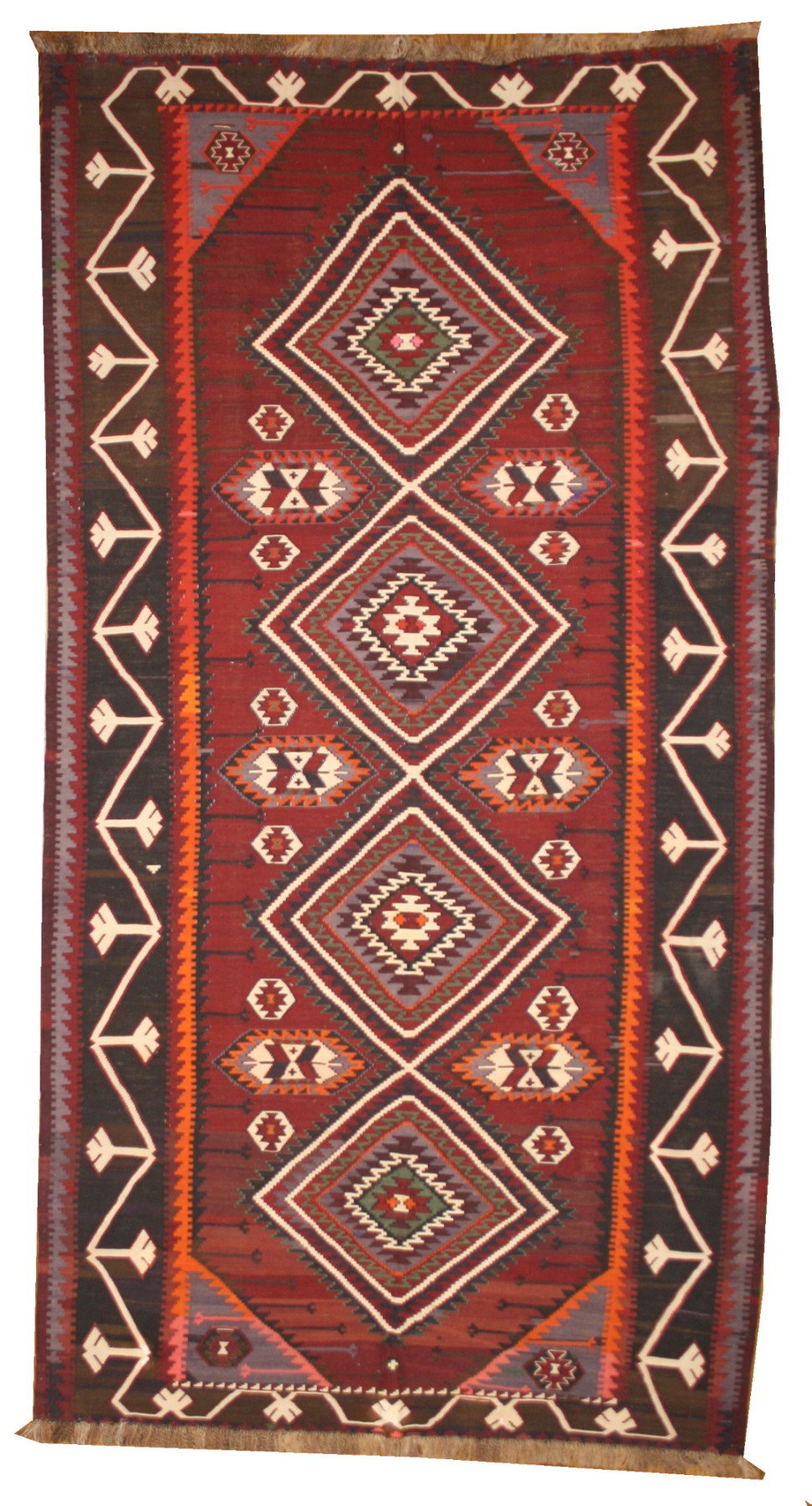 Large Semi-antique Shirvan Kilim. 6' x 11'6"
Age

Antique

Condition

Good

Weave

Coarse

Pile

Flat Weave

Warp

Wool

Knot Type

Symmetrical
Semi Antique Large Shirvan Kilim. Hand-woven using 100% wool 2nd Half 19th Century. Beautiful earthy color palette including madder red, brown and ivory. Great size - 6 x 11.6 . Field has vibrant repeating Geometric motifs bordered by meandering geometric inspired floral design. Condition is very good. Unique and Antique!
G14241000
Learn More
We would love to discuss this rug further with you. Simply fill out the form below and we will get in touch within 1 business day.