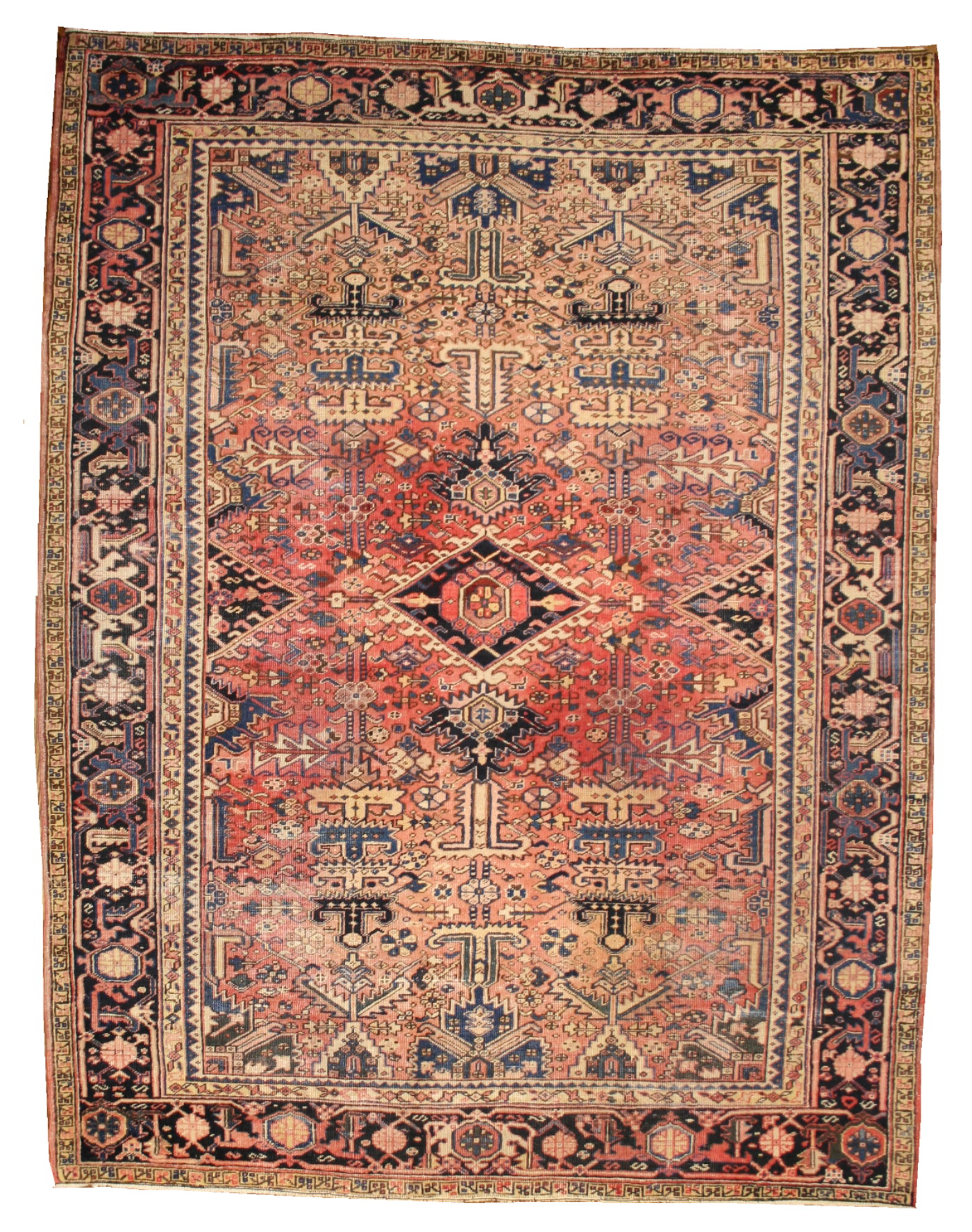 Gloriously worn Antique Persian Heriz rug, size 8.8 x 11.0
Age

Antique

Condition

Good

Weave

Fine

Pile

Short

Warp

Wool

Knot Type

Symmetrical
A genuine, antique, hand-knotted Persian Heriz rug adds color, warmth, and timeless charm and to complement any decor style.
This gloriously worn, attractive room size Antique Persian Heriz rug displays distinctive large-scale motifs with a wide-ranging palette of warm colors include Salmon, Apricot, Ivory and shades of Blue. With distinctive large-scale motifs and a wide ranging palette of warm colors, the antique Heriz carpet is probably the most popular of the Persian village carpets. In constant, increasing demand for the past decade, the finer old pieces have become scarce and have risen significantly in value and esteem. Condition is good with some low areas. One of a kind...
G207-9423
Learn More
We would love to discuss this rug further with you. Simply fill out the form below and we will get in touch within 1 business day.