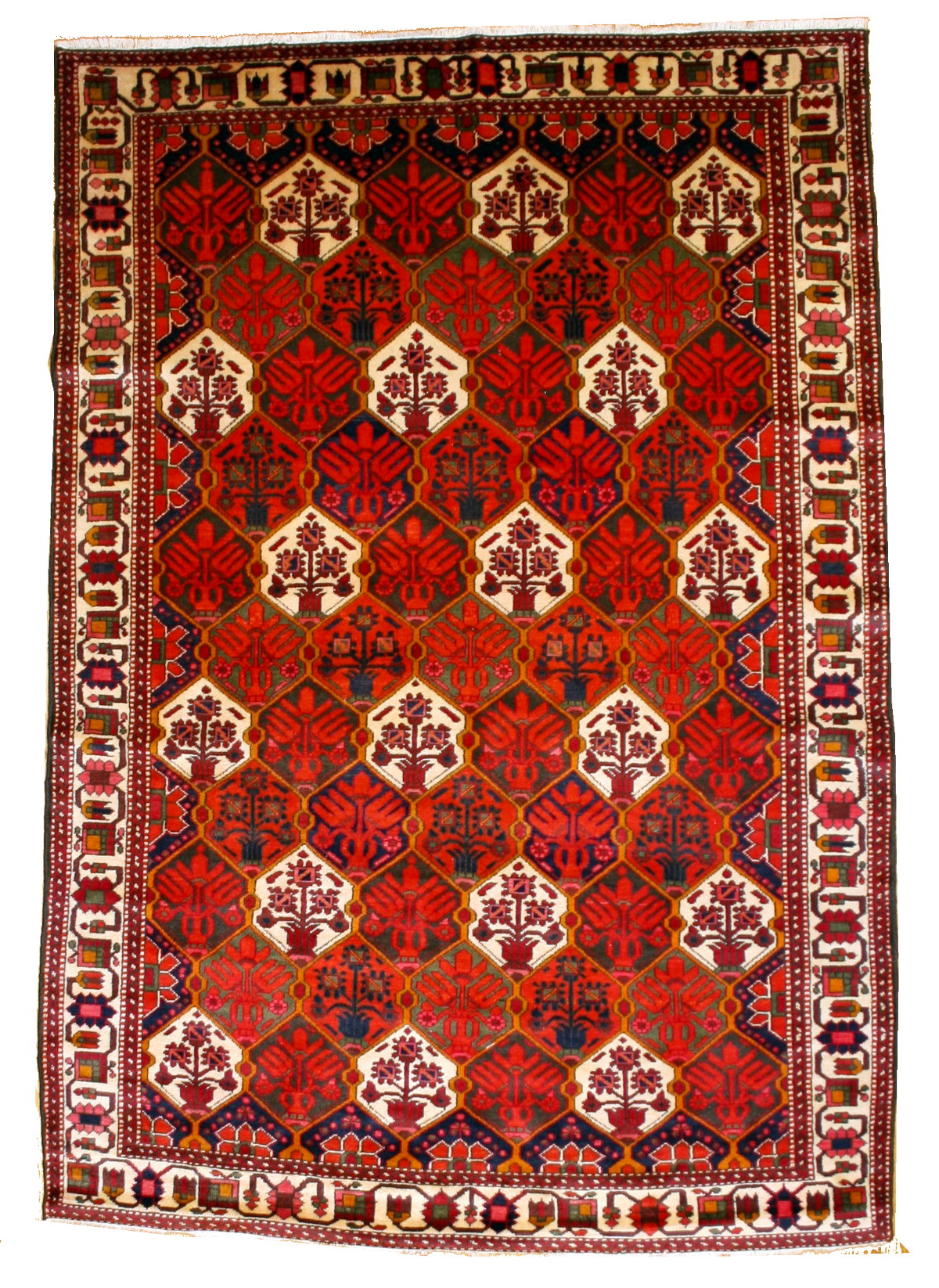 Bakhtiari, Semi-Antique, Brilliant Red, 6.7 x 9.5
Age

Vintage

Condition

Good

Weave

Medium

Pile

Short

Warp

Wool

Knot Type

Symmetrical
Bursting with color, this semi-antique Bakhtiari rug boasts a bright Red color palette with accents in vivid Green and Creamy Ivory. Sure to bring joy to your home or office. Traditional Bakhtiari design includes intricate floral and geometric motifs throughout. Size 6.7 x 9.5 makes it a beautiful backdrop in any space.
The Bakhtiari tribespeople of the rugged Zagros Mountains are famed for their perilous annual migrations over snow-capped peaks and for their lustrous, deep-toned antique tribal carpets displaying grand scale, cornucopian design.
Overall condition is good with full pile. 100% wool, hand-knotted.
G104-8103
Learn More
We would love to discuss this rug further with you. Simply fill out the form below and we will get in touch within 1 business day.