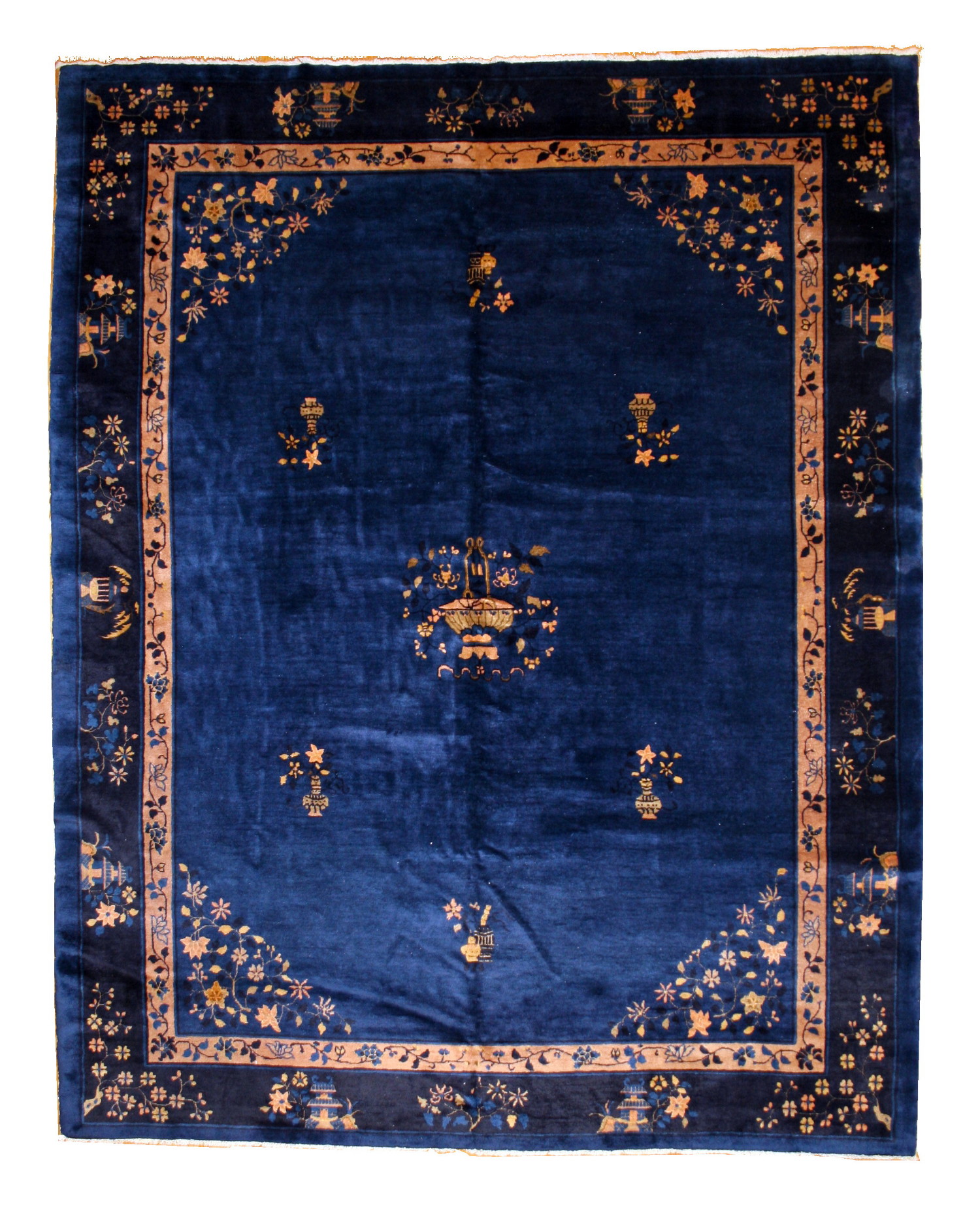 Antique Peking Chinese Rug, 9.2 x 11.7, a Treasure!
Age

Antique

Condition

Good

Weave

Medium

Pile

Short

Warp

Wool

Knot Type

Symmetrical
This antique Peking Chinese rug reflects a lustrous deep Midnight Blue field with floral and architectural acccents in soft taupes, beige, ivory and shades of light blue. Size is 9.2 x 11.7 making it perfect for a living room, dining room, studio, or office space. Condition is good with some areas re-woven. Pile is good. Spectacularly one of a kind...
G711-1248
Learn More
We would love to discuss this rug further with you. Simply fill out the form below and we will get in touch within 1 business day.