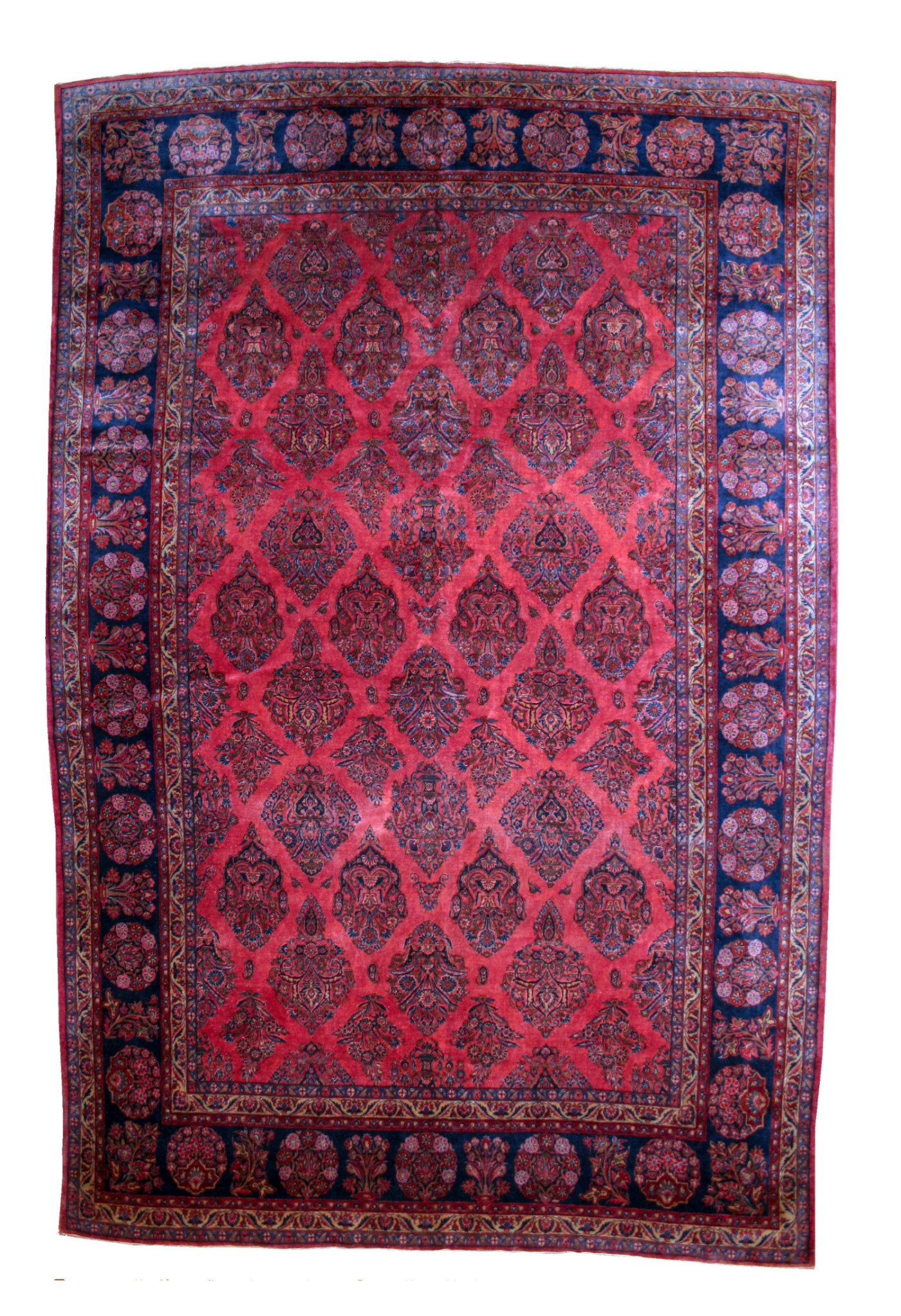 Antique Manchester Keshan, size 10.2 x 15.5 - Gorgeous!
Age

Antique

Condition

Good

Weave

Fine

Pile

Short

Warp

Cotton

Knot Type

Symmetrical
Light up your home with this near perfect antique Manchester Keshan, hand-knotted in Persia and named for the superior wool imported from the U.K. for the construction of these large rugs. The lustrous yarn combined with a beautiful Salmon/Rose field with Navy and Ivory accent colors makes this rug a treasure. Size is 10.2 x 15.5 and condition is very good. Truly one of a kind.
G904-6549
Learn More
We would love to discuss this rug further with you. Simply fill out the form below and we will get in touch within 1 business day.