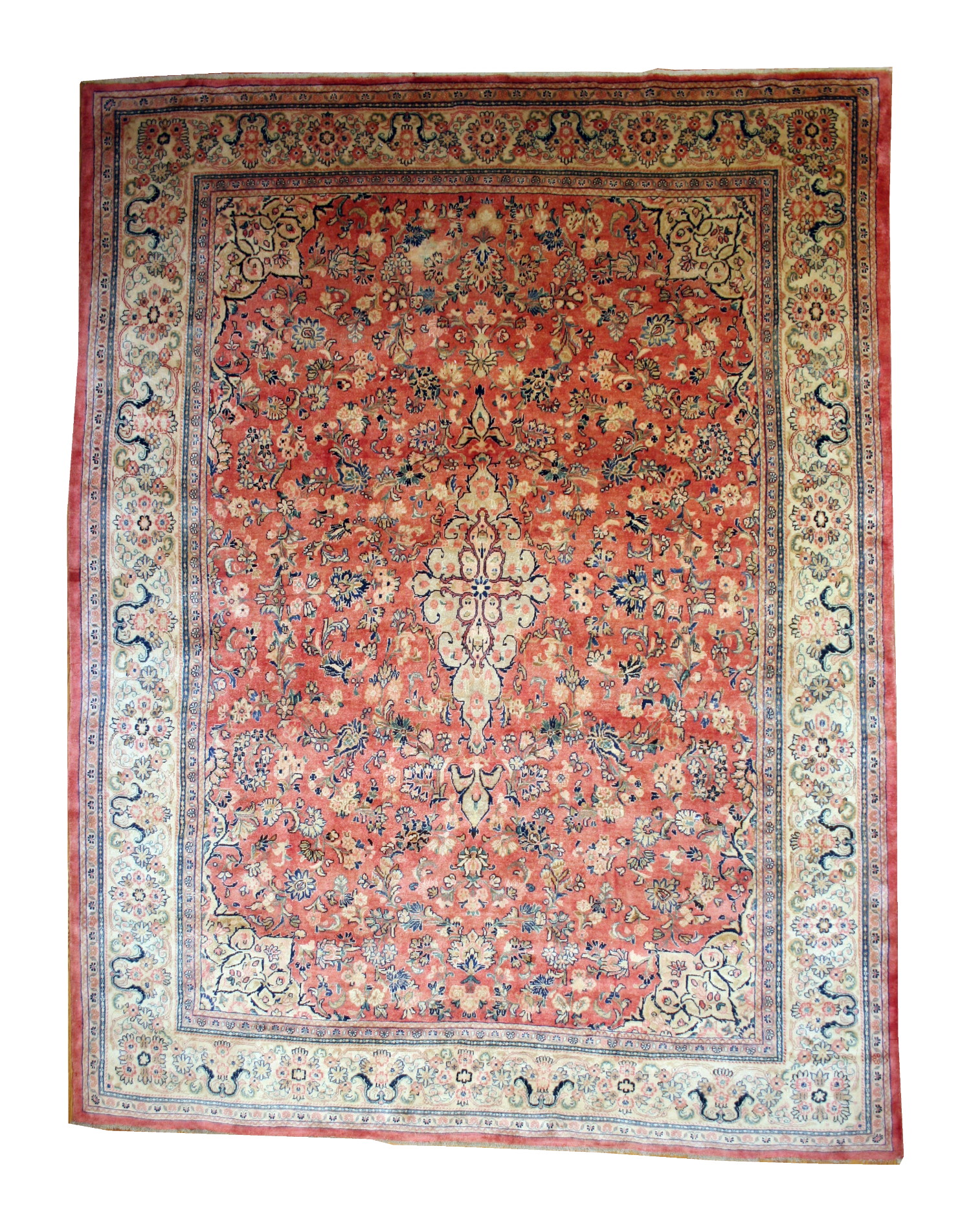 Persian Mahal Rug, Semi-Antique, 10.2 x 13.3
Age

Vintage

Condition

Good

Weave

Fine

Pile

Medium

Warp

Wool

Knot Type

Symmetrical
Semi-Antique Persian Mahal Rug, size 10.2 x 13.3 - good pile - great condition. Soft Salmon and Ivory color palette with intricate all-over floral design throughout field and borders. This rug is thick and luxurious. Hand-knotted, 100% wool.
Mahal rugs are treasured for their luxurious color and pattern. The spirit of this rug is definitely of traditional Persian Court and a great representation of the Persian culture.
L701-1929
Learn More
We would love to discuss this rug further with you. Simply fill out the form below and we will get in touch within 1 business day.