Student Rug Design Competition Winner's Gallery
Since 1988 Hagopian has worked to foster education by working with community partners to sponsor programs designed to promote higher education using both mentoring and scholarship incentives. Over twenty years ago Edgar Hagopian conceived of an idea to hold a "Rug Design Competition" for students in a related curriculum. Collaborating with Detroit's College for Creative Studies (formerly the Center for Creative Studies), he sponsored a competition for interested students. Using local judges from the design community, first, second and third place designs were selected and the students were awarded with cash incentives. The first place design was then made into a rug and displayed during the annual Student Exhibition. Putting her signature on the program started by her father, Suzanne Hagopian has expanded the competition to include scholarship moneys as well as an annual donation to the school.
That competition continues to this day and below you can see the winners from the last decade created by students who may one day be designing something that will find it's way into your home!
---
2020 Criteria: "Water: Color, Culture, Design"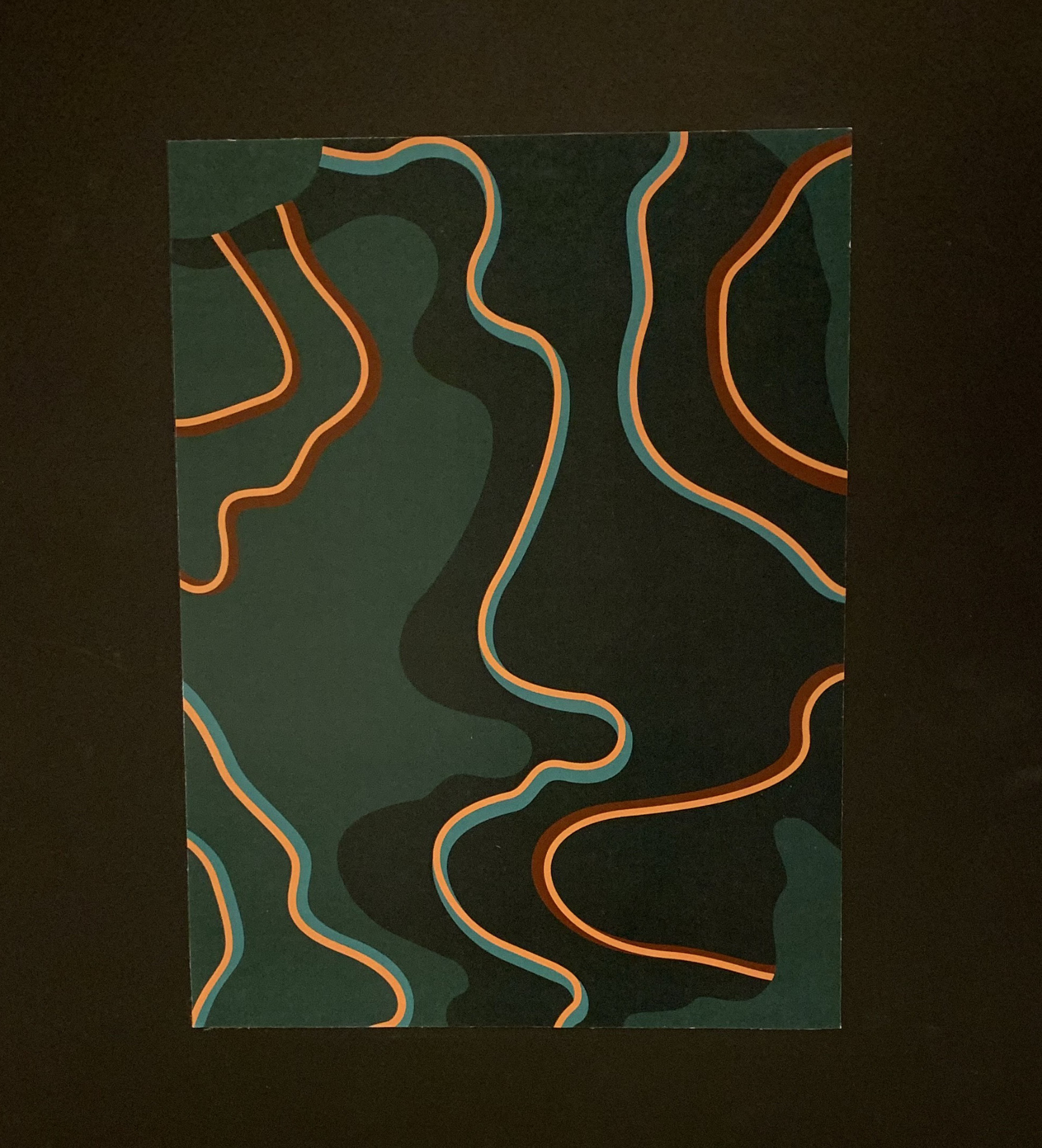 1st Place
Alore Niemi, Junior, Fashion Accessories
When reading the prompt, I was inspired to tackle the subject of "culture" differently. I chose a subculture that has a history rooted in Detroit but has affected the whole world – the culture of nightclubs. The history of music in this city is incredibly rich and I wanted to celebrate it through this design. Clubs bring people of all walks of life together, and they are all enjoying a shared experience of music and socializing. The colors are pulled from a 70's style color palette, with brick red and tan complimenting teals and greens, to create a subtle but will bold appearance on the rug. Teal is a combination of the calmness that comes with blues and renewing properties of green, symbolizing a feeling that can overcome you when you experience live music. The cool colors play with the warmth of the brick and tan, which symbolizes sensuality as well as stabilization through friends. These elements work together in the form of loose interpretations of audio waves, to dance across the composition and bring this theme to life.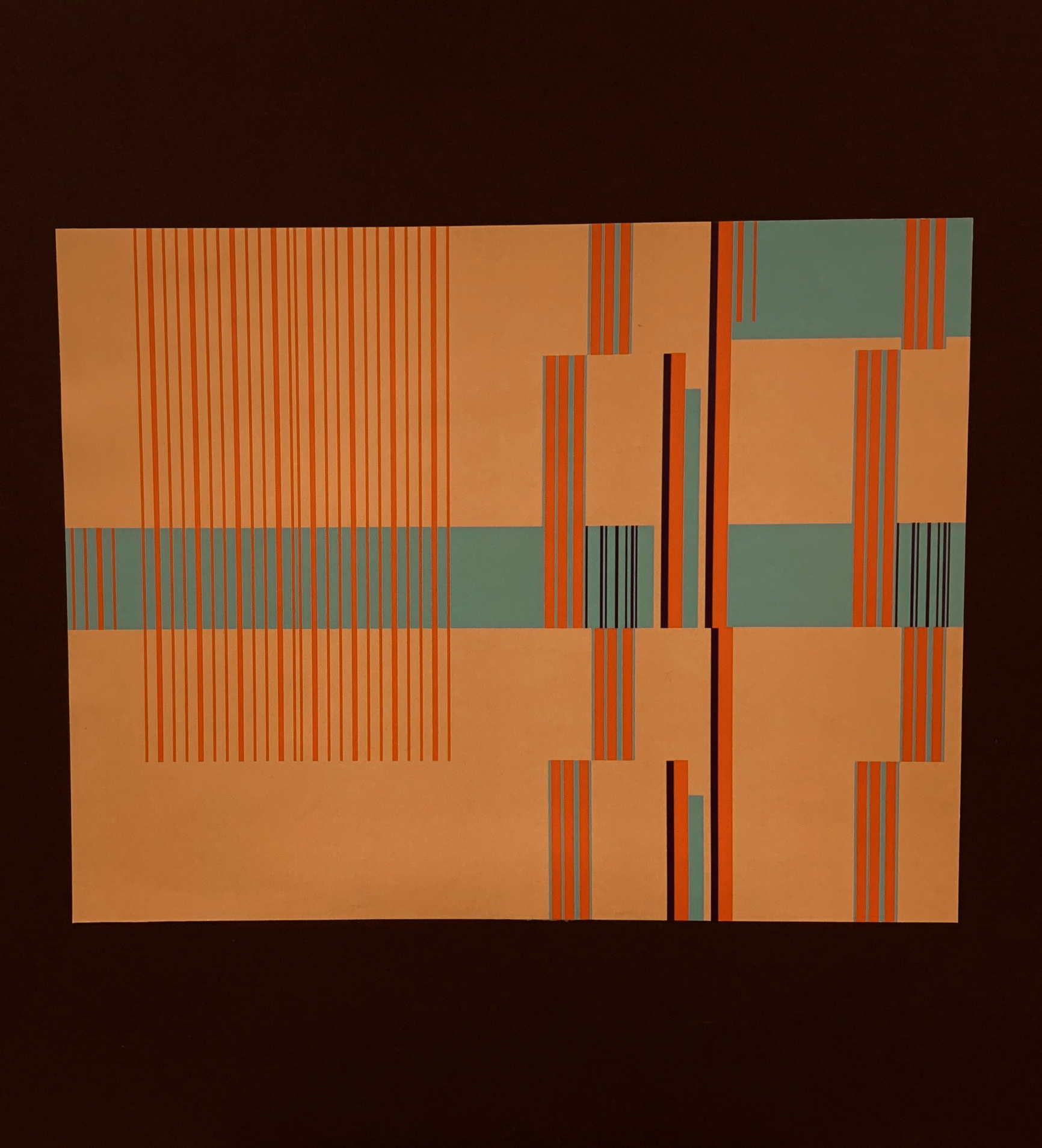 2nd Place
Marziehsadat (Mahsa) Banadaki, MFA, Color & Materials Design
All of these colors have unique poetic meanings in Persian culture. Torques blue represents the Iranian sky. The color was especially highlighted in the golden period of Persian architecture; they used blue in their mosques to illustrate the sky on the interior of the building. The Persian (dark) blue color is used as an accent to give different variations of a single red hue, depending on the surrounding blue. Ancient Iranians use to make this dark blue color out of costly stone, because of this, it represents pride in their culture. The red color is very unique, especially in the Persian Rug, and is known as "Lucky Red" in Iran. It is often used in their traditional clothes and even in their carpets. The extraordinary light cream color in Iran is called "Khaki Cream". It represents the soil and is seen as vital to life, without land, they believed there was no life the earth. Together these colors illustrate the traditional Persian aesthetic in a modern way. The forms are simple, and the aim is to allow the color to be the focal point within the rug.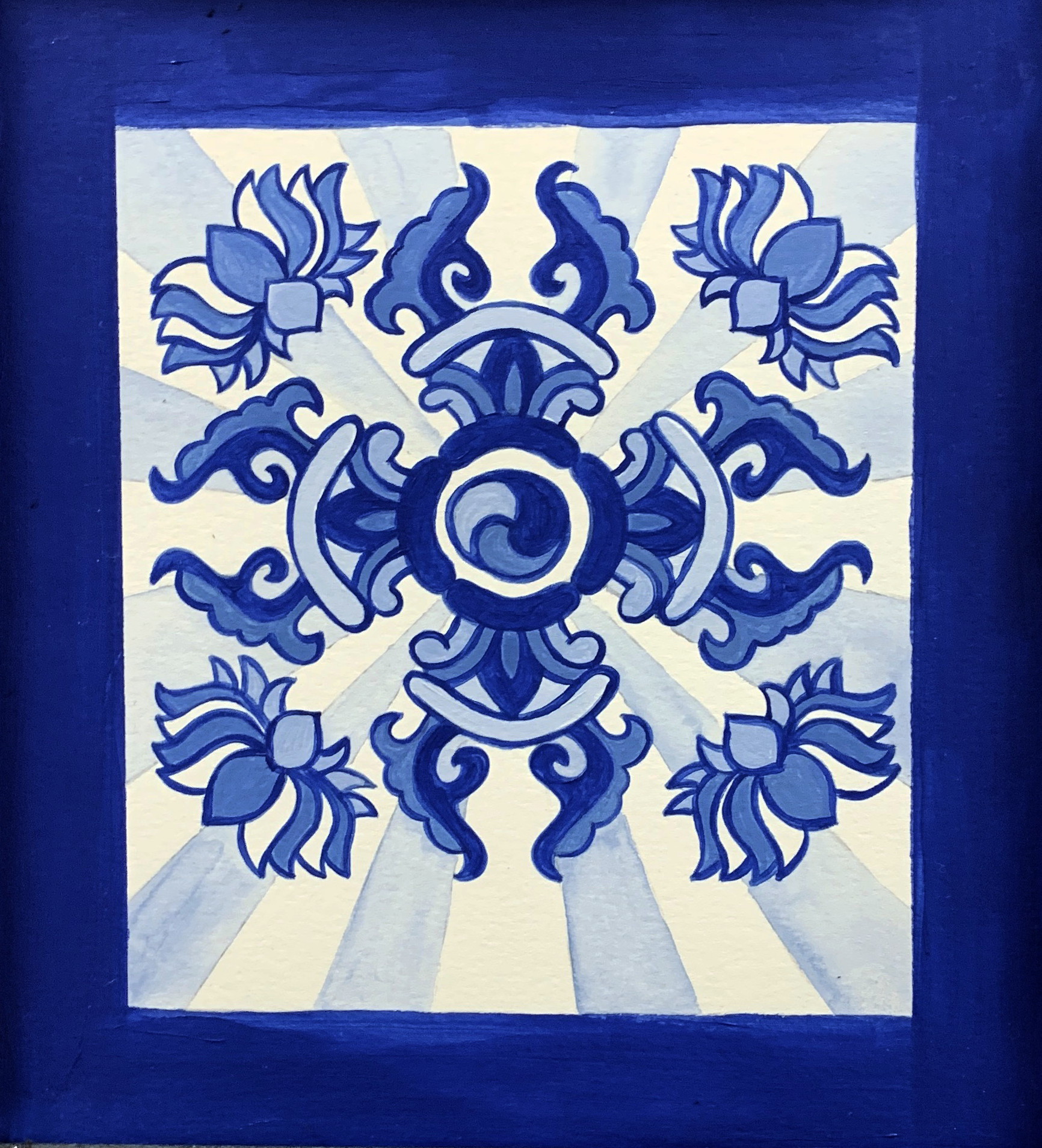 3rd Place
Kelsey Dahl, Senior, Illustration
As an artist, my passion has been to create work that is centered around growth, enlightenment and community
empowerment. With so many distressing issues occurring worldwide, that we're all facing collectively, I find it very important for us to seek peace and healing during times of transition. The color I've selected (Cobalt Blue) is a descendant of the color Azure Blue which can be linked to the Blue Buddha. This color in Tibetan culture represents tranquility, ascension, infinite, purity and healing. I've selected the Buddhist culture for my design inspiration because this culture shares similar values to my core values as an artist, such as the Four Noble Truths, which Buddha taught, the truth of suffering, the truth of the cause of suffering, the truth of the end of suffering, and the truth of the path that frees us from suffering. The thesis for my design is focused on the importance of alinement and balance in the world of experience. At the center of the composition is an abstract depiction of the Yin and Yang, symbol which represent balance. The shapes around the center can be represented as communities acting as a support structure. The surrounding Lotus flowers symbolize the enlightenment we will find collectively when we learn to work, live and love together. The rays beaming out of the composition represent the sun which is the source of life. I believe we're all searching for truth and peace in our lives. I feel this design can speak to many target segments and be appreciated in home settings, many public settings such as office spaces, hospitals, school libraries or almost anywhere were individuals are seeking to find a sense of calmness or grounding during their day to day.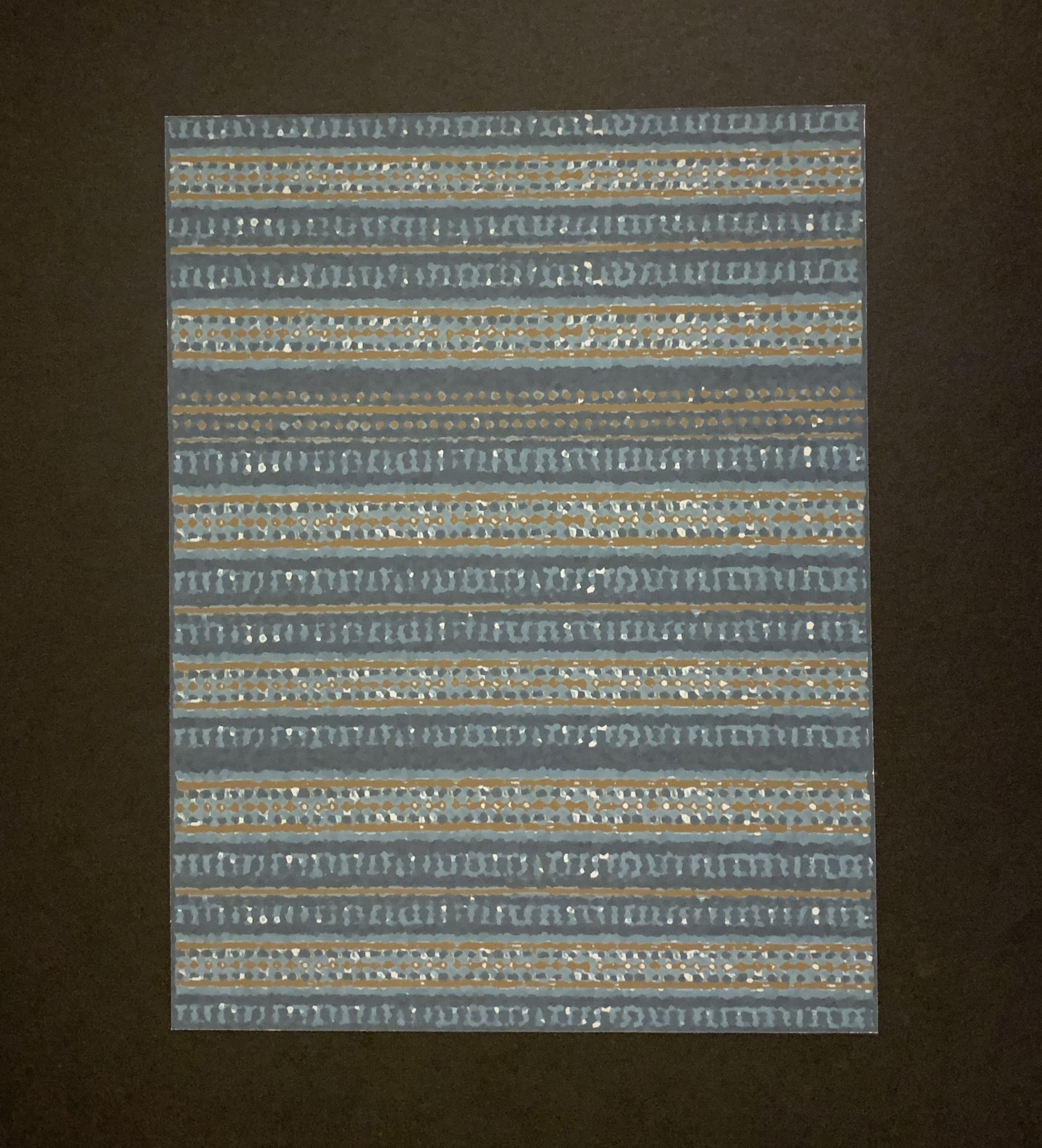 Honorable Mention
Kaitlyn Krueger, Senior, Textiles
Indigo + Terracotta is a rug design inspired by the beautiful natural history of Chinese culture. In China the color blue represents the natural element of wood. Blue is also used to symbolize immortality and advancement. The Chinese often use the color blue in their kitchens to represent growth and optimism. Terracotta is an earthy read/orange tone clay that was found by the First Emperor of China, Emperor Qin Shi Huang's mausoleum (246 to 208 BCE, but not discovered until 1974 by Chinese farmers). Terracotta is used often for sculpture; it has a thick and malleable texture that can easily be molded. Many planters are molded out of terracotta, similar to how the color blue represents growth and optimism, terracotta pots are used for the growth and protection of natural plant life. I envision this rug being loved in someones kitchen or someones sunroom, where growth of all life takes place whether a human or plant./p>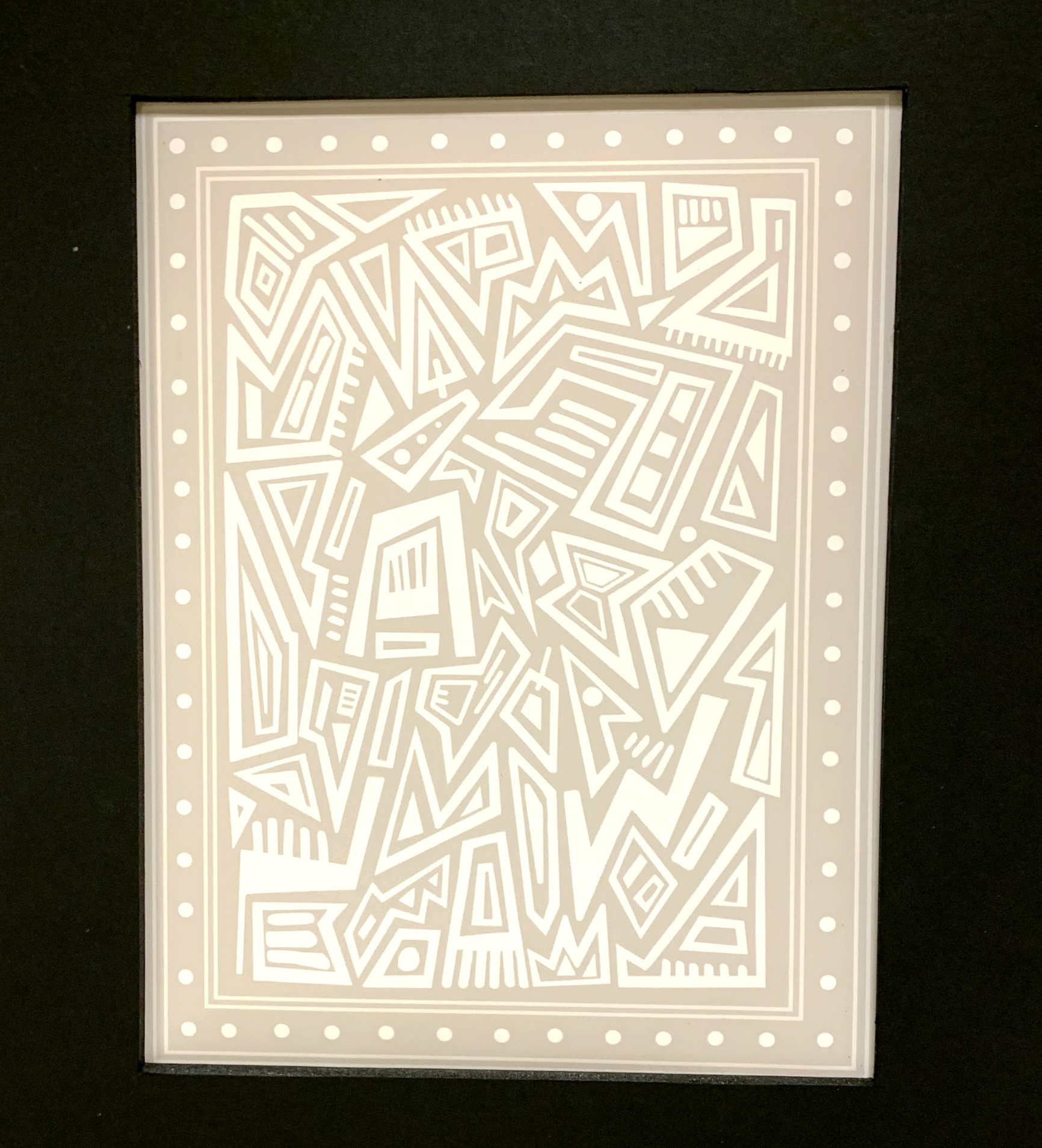 Honorable Mention
Ashley Waddell, Senior, Illustration
This rug design is inspired by the African tradition of mudcloth dying. I was fascinated with both the mudcloth dying process, as well as the beautiful natural colors and patterns achieved by using this technique. This fabric dying tradition comes from northern Africa and is a tradition that dates back to the 12th century. The process involves weaving together thin strips of plain fabric and dying them in a bath of leaves and branches. After the first layer of fabric dye dries, beautiful patterns are painted on the cloth with mud. After the mud dries it changes color from dark brown, black or gray depending on the type of mud used. The designs painted on the cloth are used to tell stories, some relating to family traditions and others having more generalized meanings. In my rug design the main shapes I use are triangles. Triangles are important to
African culture, because they represent their strong connection to the cosmos. An inverted triangle symbolizes the stars and/or the sun while a triangle resting "upright" symbolizes earth. Their connection to the natural world is something I wanted to capture in my design. As for my color choices I chose a two-tone design using white and tan. This color pallet is subdued as I wanted to fit into a buyers existing color pallet. This rug is meant to be used in the home, in a space where people come together. My hope is to inspire others to think about their connection to the natural world while also introducing pattern and variety into their space.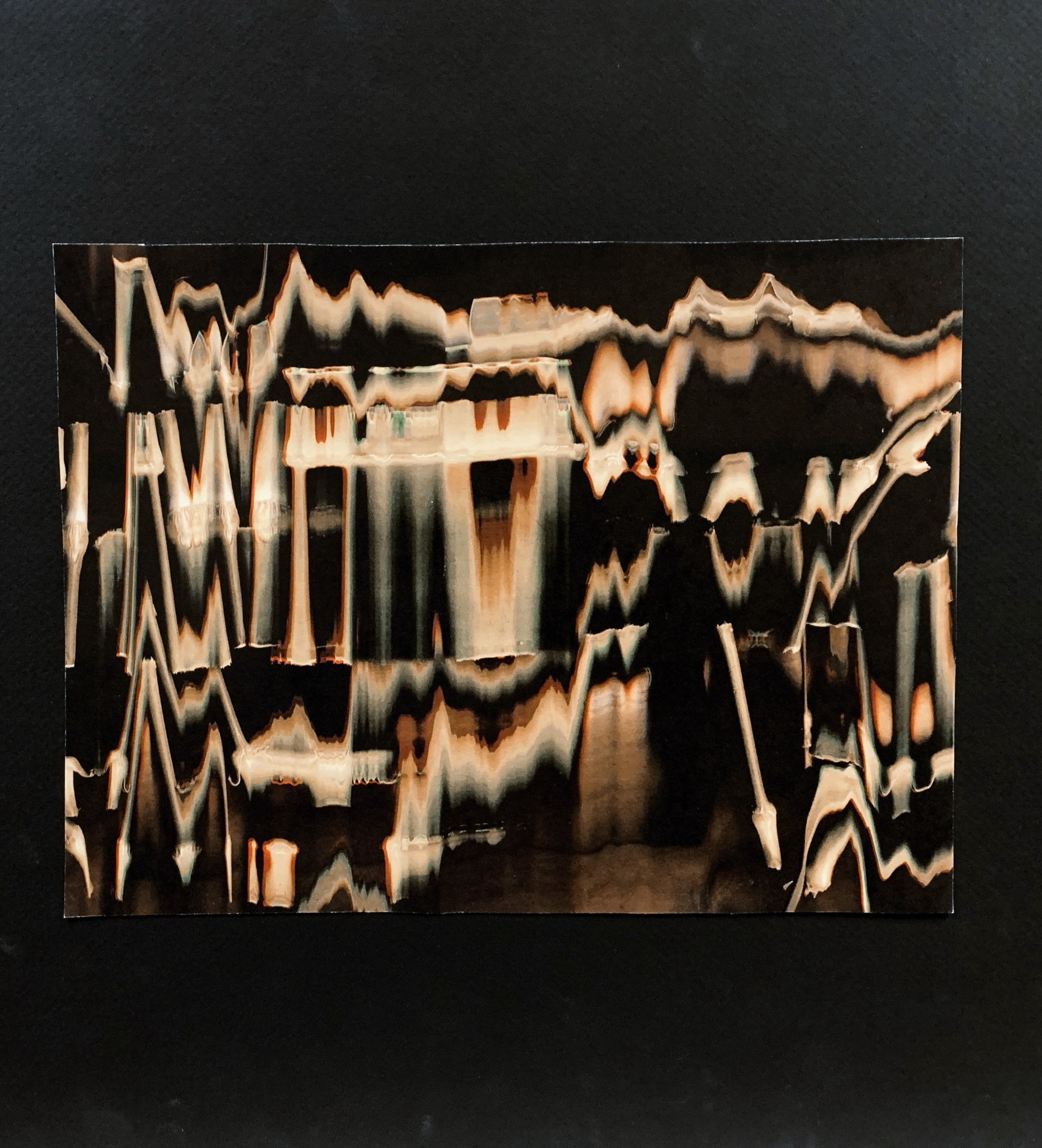 Honorable Mention
Jenna Wyly, Freshman, Photography
My color is bronzed-golden. There are infinite amounts of colors, but not all of them are referred to by their titles, that would simply be too complicated and confusing! Just as I have described this color instead of labeling it plainly as yellow, or over complexly with its actual scientific name, I believe people should not be categorized into such basic colors as Black or White, etc. I chose a color that I feel the same way about.
Humans are such complex beings that they don't deserve such fundamental descriptions just as colors don't. The culture I have chosen is the mixed race. I am mixed between African American and Caucasian, however, the rug does not stand for only one mix, it stands for all culture combinations. Within my design, the bronzed-golden color may not appear strikingly saturated but is most definitely prevalent. Although biracial people are typically raised in a way that suits one side of their heritage more heavily than another, both sides are there, and both matter. The side that is overpowered is the side that sets apart the individual from those they are typically surrounded by. Just a hint of another culture adds a shimmer, a golden light to an otherwise bland canvas of culture. The golden color is often also a common trait to be found in the iris of biracial people. Finally, the pattern is seemingly random and unconventional. Not only is it made to represent the curl pattern often unique to mixed men and women, but it is also meant as a statement that it is okay to not always go with what is common. It shows a new path, a new way for a new race. The mixed race. The human race. I will no longer check my race as black or as white, I am a bronzed golden. Just like a rug, we are all made to be adored, looked at beautifully, and we all add something special to the room.
---
2019 Theme: "Water: a Source of Life and Beauty"
Hoping to create a thinking process relevant to today's social issues and promote discussion that will lead to a better future, we search for ideas that will require some research and some creativity in translating an idea into a functional work of art.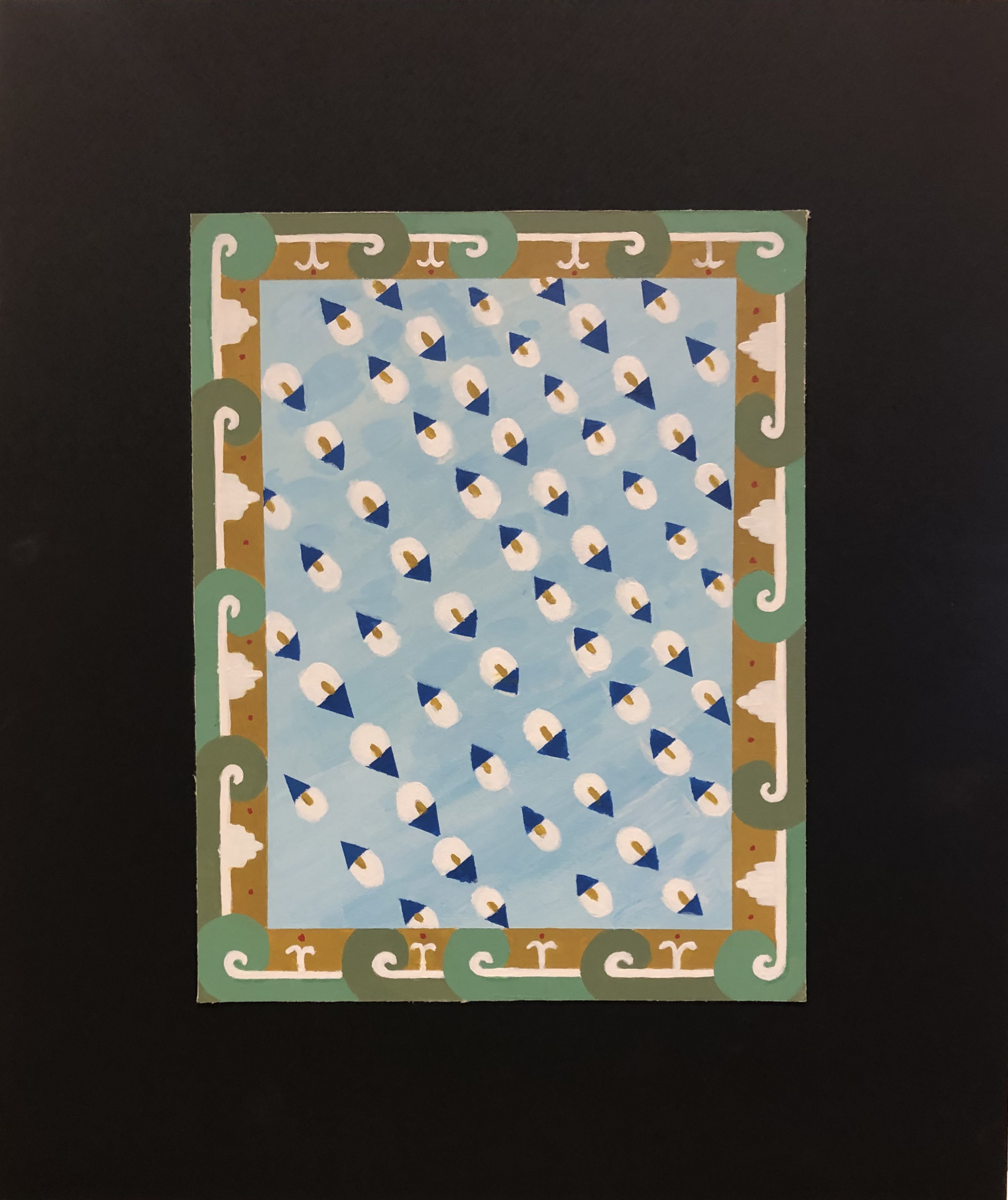 1st Place
Samantha Tenorio, Freshman, Illustration
I visited Mexico City and was greatly inspired by the Aztec Culture, specifically the Aztec ran god Tlaloc. The Aztec People would always do an annual ritual so that the rain god Tlaloc would bring bountiful rain and help their crops grow. The design of the water comes from ancient drawings from the Aztec people who documented the rituals they held. I wanted to bring in a sense of growth to my design that shows how important rainwater can be to the land, along with using the colors that were used in many Aztec paintings seen in caves or their own buildings that were close to water.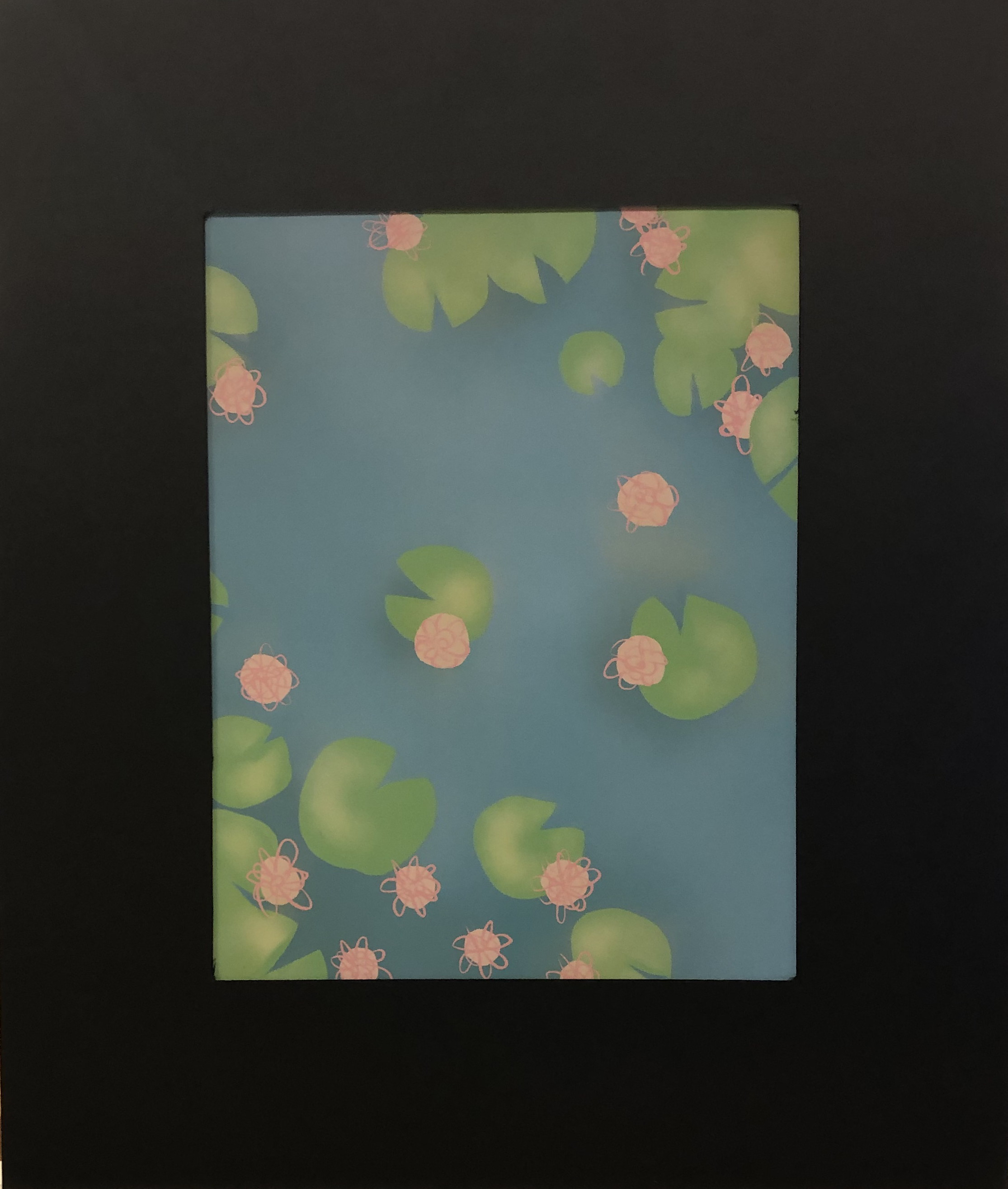 2nd Place
Abigail McManaman, Junior, Illustration
"Hope for the Future". Water is at the very center of our lives. It is vital to our present and future. Here in Michigan we are blessed to be surrounded by such an abundance of water. I remember on a family vacation in my childhood going to a lake absolutely filled with water lilies. It was probably one of the most beautiful things I have seen. I've always loved the romance and beauty of the water lily. They were my main source of inspiration for the project. I thought their repetitive nature would translate beautifully into a rug design.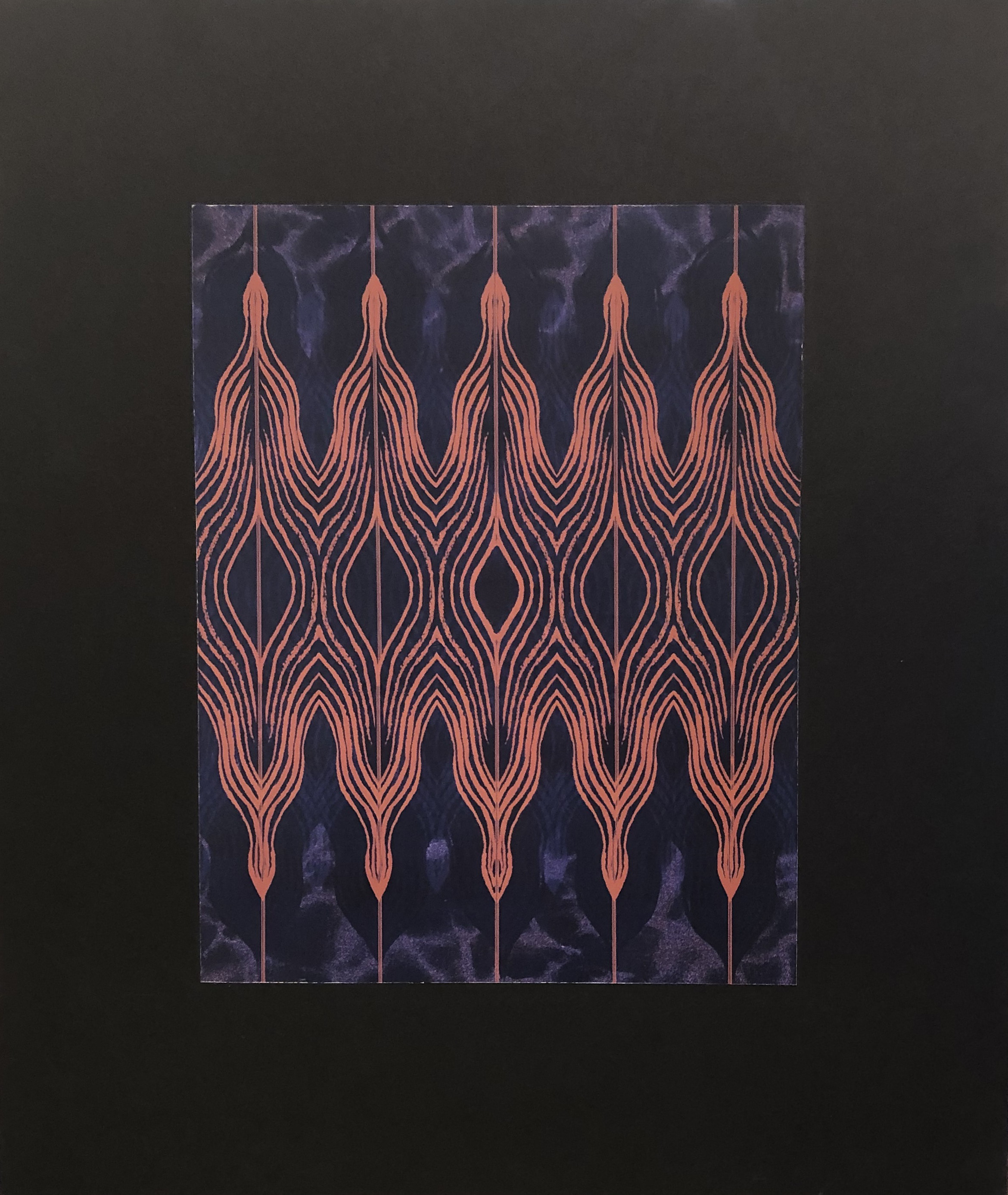 3rd Place
Kelsey Dahl, Senior, Illustration
"A drop of water is worth more than a sack of gold to a thirsty man"-Unknown. Water is a necessity we all take for granted every day. Everyone was reminded of the importance of clean water in 2014 when we found out the residents of Flint, Michigan are consuming, cooking, and bathing in water contaminated with lead. My rug design is an abstract reflection of how the Flint water crisis caused detrimental damage to the residents of Flint, Michigan. Still continues to every day, for no other reason other than greed and negligence. The design has a base of beautiful blue clean water. The rust orange color on the rug represents the color of Flint's water. They form into ripple-like motifs to symbolize the impact of a few covetous city officials had on the entire community of Flint. When designing the rug I was keeping a residential environment in mind.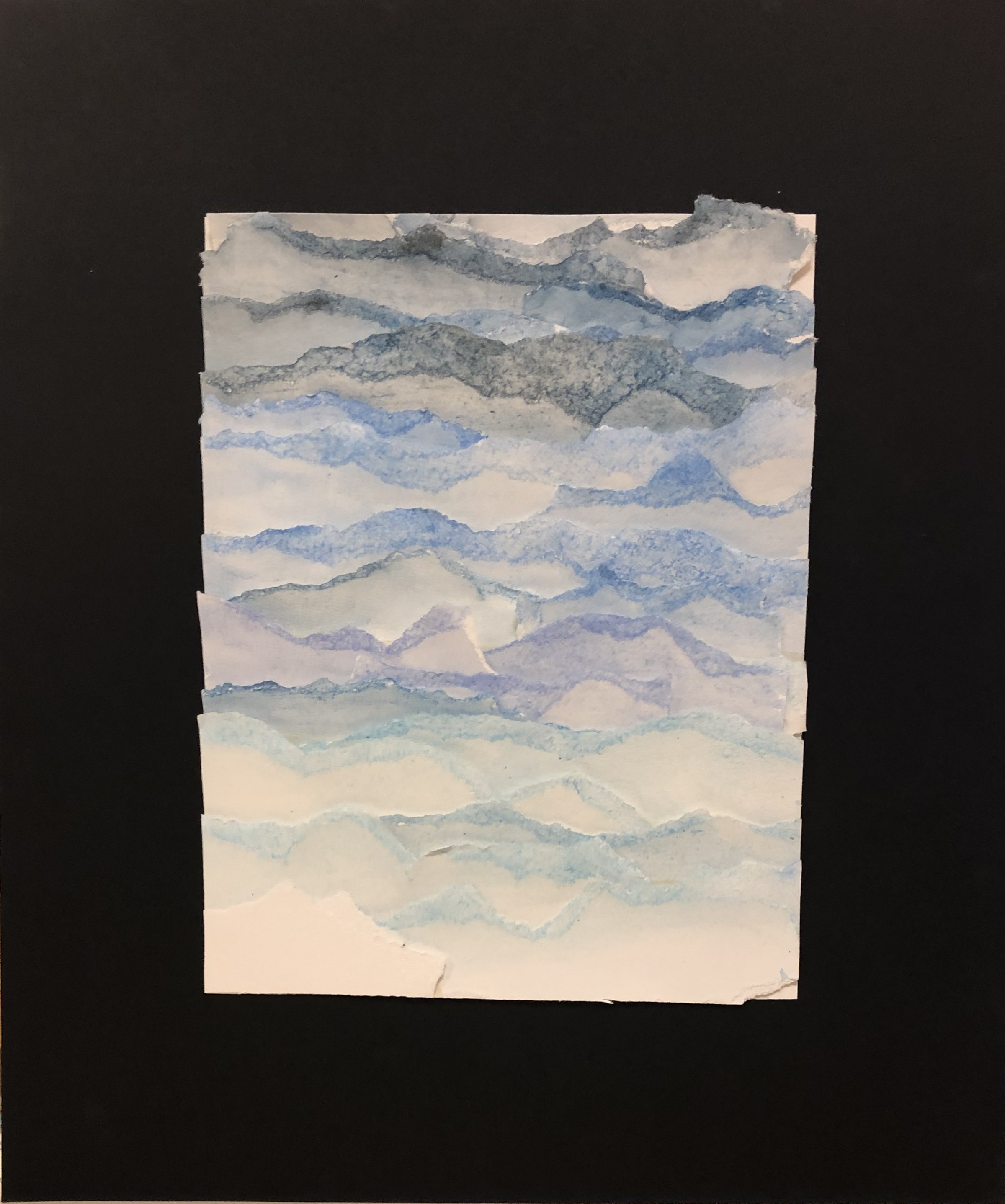 Honorable Mention
Brooke Zeolla, Freshman, Interior Design
Water is ever-changing just like humans. I see water as a reflection of the human race, in that we can either be destructive or life saving. Through the various use of colors and the overlapping of paper, I tried to represent the growth and progression of life. Because humans have the choice on whether to be harmful or helpful, it is up to us as individuals to decide what to do with that choice. I want my design to symbolize this relationship between people and water; similarly the growth and progression as a human race that will one day show through our decisions on how to protect our waters and keep the environment flourishing . This design is meant to be on pile carpet to portray the various layers of water. I imagine this rug to be used in a very elegant and contemporary space and bring about the discussion of what needs to be done in order to protect our water.
---
2018 Theme: "Detroit-50 years later"
Students consider the 1967 riots and how the residual social and economic effects helped to shape the City of Detroit that we now know. They were asked to use their youthful perspective to create a rug using color and interpretive design to reflect a vision of the City then, now, and in the future.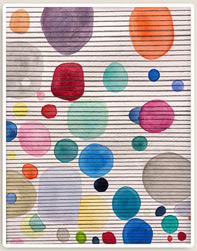 1st Place
Manal Shoukair - Senior, Fine Arts
Inspired by The Heidelberg Project – in part of a political protest as neighborhoods began to deteriorate after the 1967 riots.The Heidelberg Project welcomed visitors, developed a creative art center, community garden and a welcoming atmosphere to name a few. The design of this rug should be used in any optimistic, creative and welcoming space.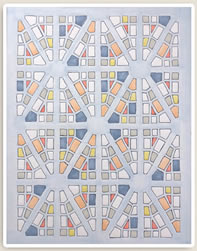 2nd Place
Nadine DuPont - Senior, Interior Design
This rug design is a deconstruction of Woodward's original plan for the City of Detroit. The pattern represents communities coming together, to build a better future. The colors are meant to evoke happiness and positivity, while the color disbursement shows activity and activation expanding outwards from the heart of Detroit.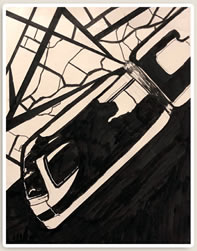 3rd Place
Indigo Carr - Senior, Fine Art
Being born and raised in Detroit I can witness firsthand how things have changed and evolved here in my hometown. The theme I decided to focus on was Detroit's transit. In honor of black history month, I learned that all the people-mover stations downtown was designed by a black architect and now the QLine being here, Detroiters are able to get to destinations all over midtown and downtown the transit system has changed drastically, the growth here as definitely shown in transportation so I decided to make that the focus of my design for this year's Student Rug Competition.
---
2017 Theme: Graffiti
The 2016-17 theme was centered around a new controversial art-form – graffiti. We asked the students to create a design that would reflect the concept of "street stories". The entries were inspired!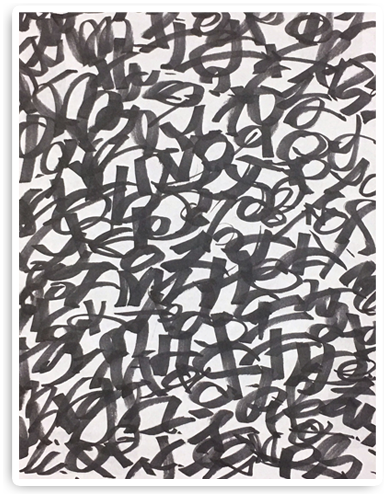 1st Place
Katherine Chmielewski, Junior
This rug is inspired by the concept that graffiti is not only a form of art and expression, but a form of communication. The design featured on this rug takes deconstructed letters of the alphabet and connects them to create a graphic pattern. The scrambled letters represent the potential for expression as well as the potential power that words hold when the letters are assembled - similar to the power that graffiti holds in communities as public art.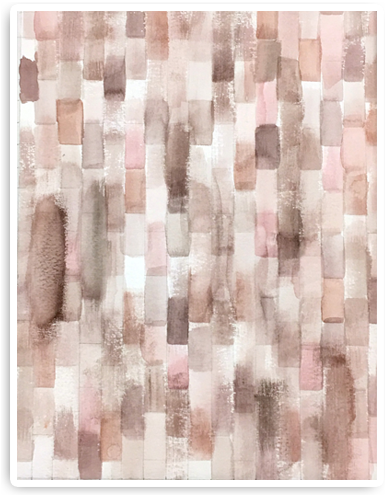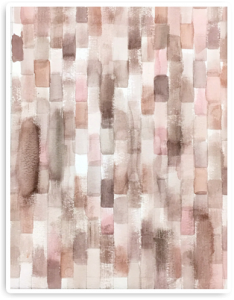 2nd Place
Josephine Leone, Sophomore
For my rug design I chose to abstract the form of clay brick. Many street artists choose to use bricks as a canvas for their expressive and colorful art. I believe brick is a warm material that instills feelings of security because if its strength. I relate to the material because the skill of masonry is one that has been passed down through generations in my family. I see how this fundamental skill has influenced me and my own creative decisions throughout my life.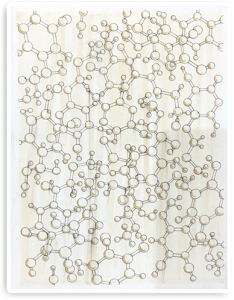 3rd Place
Jacqueline Franciosi, Freshman
My design was inspired by the adrenaline rush experienced by graffiti artists as they quickly apply the medium before being caught. The pattern was created by drawing adrenaline molecules and allowing the pen to smear. The rug can fit into various spaces, such as a contemporary loft or school.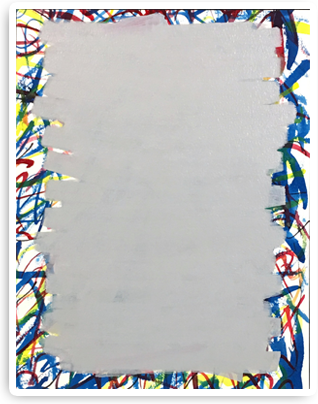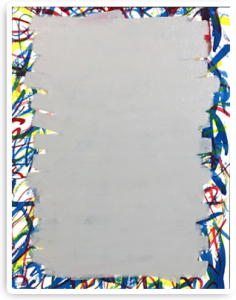 Honorable Mention
Abraham Buddish, Junior
Graffiti is ever changing.It starts with one mark and then grows until the creator is done. It often continues to change by people adding on to it or painting over it. Sometimes the city/owners paint over the graffiti blocking our view of it. But we still know that something exists beneath the gray paint. The censored or covered areas spark our imagination wondering what was there. The gray also creates a fresh canvas for the next beginning.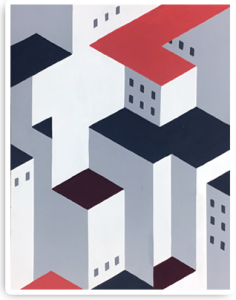 Honorable Mention
Jennifer Rudziensky, Freshman
When I think of Detroit street art, the first things that come to mind are the little things I see everyday that help make Detroit feel like home to me and the thousands of other people that live here. One of these such things are the several underpasses in the Midtown area that feature colorful geometric designs painted by local community groups (including CCS students!). For this reason I chose to create a design that also reflected this sense of playful geometry, that would remind people of these "voices of Detroit. In examination of the cultural impact that graffiti art has had on our city, I think it is also important to note the work of extremely influential artists such as Shepard Fairey, who have left their own mark on the Motor City and its wonders. The color palette I chose for the rug is intended to mimic that of Shephard Fairey's pieces, which often feature a neutral color palette with red for their defining elements.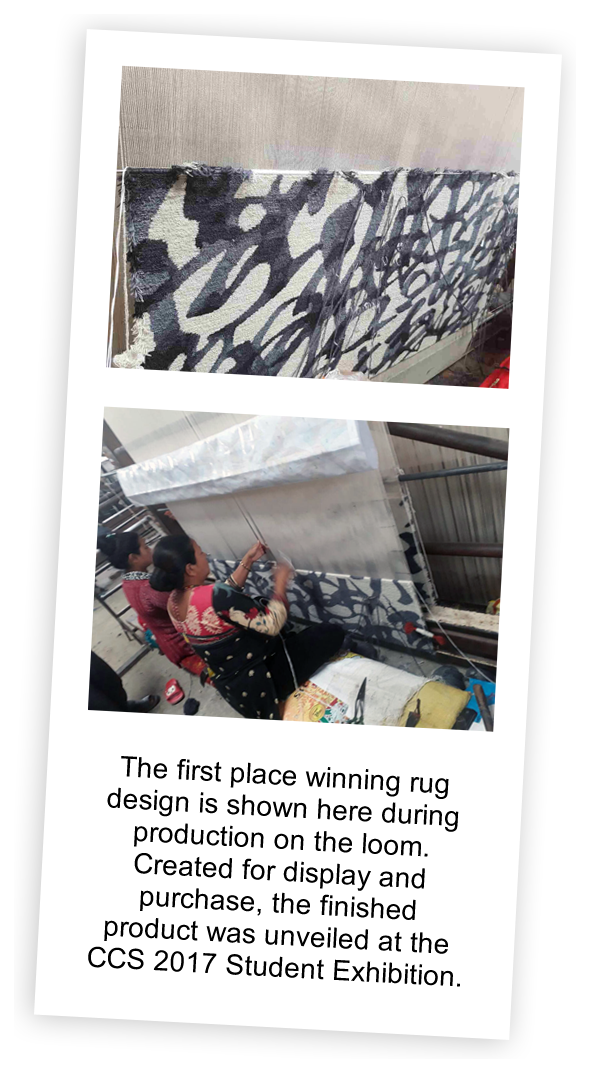 ---
2016 Theme: Immigration
For over 25 years, Hagopian has fostered educational excellence in design with their Student Rug Design Competition, offering scholarships and donations to local colleges.CCS staff along with 2016 Judges Jana Keyes of JJK Designs and Dayna Flory of Dayna Flory Interiors, joined hosts Suzanne Hagopian and Angela Hagopian Snow at the Birmingham showroom to determine the winners of the 27th Annual Student Rug Design Competition. Enthusiasm for this treasured project was evident in the lively deliberations as each student entry was carefully reviewed. It was obvious that the 2016 theme of "immigration" was embraced by the students as their inspiring rationales were read.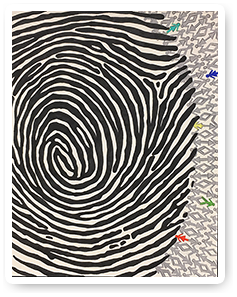 1st Place
Ashley Kreger
A fingerprint. The most true form of someone's identity. Each of us is made up of so much; our appearance, our race, our religion, and our citizenship. Those of us who stand together in the great City of Detroit may come from many unique places but we stand as brothers and sisters.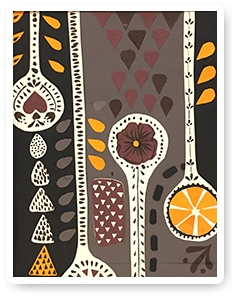 2nd Place
Esther Licata
I am the daughter of an amazing woman who is a German immigrant to Detroit, and this design was largely inspired by my mom's story. I wanted to focus on the importance of family in a strong community, and on my Mom's irreplaceable influence in my family. I used pattern motifs from German folk art, as well as personal symbols of my mother, such as the central flower. Throughout the design, there are images of more organic forms transitioning into more geometric patterns.This is my attempt to depict how the variety of people and families here in Detroit combine to create a beautiful structure. The environment where I see this rug being used would be in a lively dining room, under a family table. My intent was to create an image consisting of spoon-shapes adding a delicious variety of colorful things to the design.The rug would be an appetizing reminder of a family dinner table, and also a depiction of Detroit as a "mixing bowl" filled with the great variety of living cultures welcome here.
3rd Place
Nadine DuPont
The inspiration for my design was an emotional response to the effects of immigrants being extracted from their sense of familiarity. I feel as though their energy permeates as they search to find their place in their new surroundings. The flowing circles represent a rippling effect, and the darker aqua cores represent the inner peace that we are all searching for within ourselves.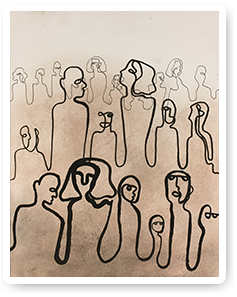 Honorable Mention
Rebecca Zimmerman
For this rug I was really inspired by the immigrant families I have met and became friends with. All of these families are extremely diverse in personality, values, cultures and dynamics but they all share a common goal, to make the lives of their families better. All of the people I have drawn are made from one line to show this connection. I think this particular rug would be cool in a more contemporary environment.
---
2015 Theme: A Detroit "Jewel" - Belle Isle
The island enjoys a long, rich local history dating back to the 1600's when the Pottawotami Indians discovered the island. Today it is home to exquisite architecture and gardens, is the perfect setting for recreational activities like hiking, biking, picnicking and swimming, offers nature-based educational programs, and hosts major events like the Detroit Grand Prix.
College for Creative Studies students were asked to consider the history, the landscape, the revitalization and the connections shaped by the island to create a design that reflects the island and its contributions to our city, our state and our lives.
This year, the designs submitted were executed with such imagination, inspiration and precision that the judges had a difficult time selecting just three winners and chose to award three honorable mentions as well.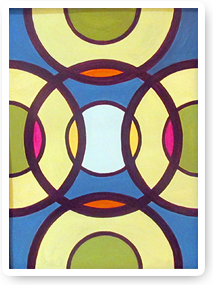 1st Place
Casey Follen
Casey used the iconic architecture, Belle Isle's history and the impressions of light and color encountered in the Anna Scripps Whitcomb Conservatory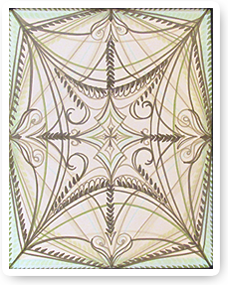 2nd Place
Katherine Chmielewski
Katerine found her inspiration in beautiful glasswork in the Belle Isle Conservatory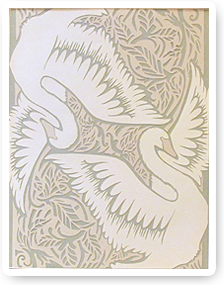 3rd Place
Amy Ferguson
Amy drew her inspiration from the history of Belle Isle "The White Swan"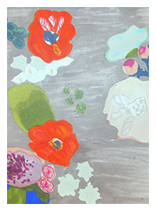 Honorable Mention
Nadine Dupont
Nadine's inspiration included the natural elements of water and sky and the revitalization of the Isle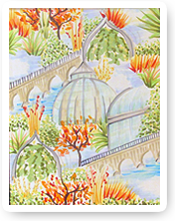 Honorable Mention
Mallory Waring
Mallory's design was inspired by the weddings held on Belle Isle using the beautiful myriad of colors on Belle Isle throughout the year.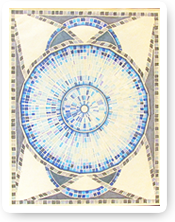 Honorable Mention
Rebecca Zimmerman
Rebecca's design was inspired by the Anna Scripps Whitcomb Conservatory.
---
2014 Theme: A Tribute To Ken Snow
This year's theme was chosen to honor the memory of family member and friend, Ken Snow. College for Creative Studies students were asked to create a design that would reflect his ideals of volunteerism and giving back as well as his abiding love of animals. A favorite quote of his by Ghandi "The greatness of a nation and its moral progress can be judged by the way its animals are treated" reflects that. The results were inspiring!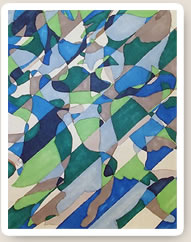 1st Place
Nicole Doering
"My design symbolizes that all animals need to be cared for."
2nd Place
Maria Leone
"My design was inspired by the look of how the fur of an animal grows."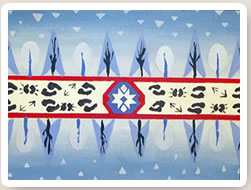 3rd Place
Alejandra Roig
"I was touched my Mr. Snow's love for animals and based my design off his name reflecting animal and human footprints."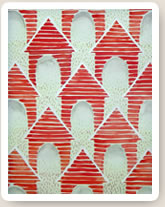 Honorable Mention
Andrea Del Rio
"Welcoming Red Shelters"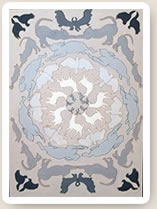 Honorable Mention
Julie George
"Animal Kingdom"
---
2013 Theme: Made In Michigan
College For Creative Studies Winners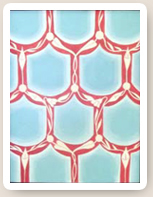 1st Place
Andrea Del Rio
Her inspiration was derived from local historic buildings and the use of Pewabic tiles on them.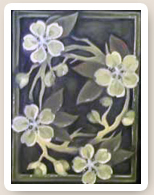 2nd Place
Bethany Radloff
Her inspiration was the colors and designs of Pewabic tiles.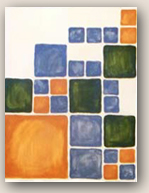 3rd Place
Dan Marceau
His inspiration was the artistic vision of Mary Chase Stratton.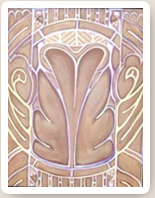 Honorable Mention
Andrea Del Rio
Her inspiration was derived from local historic buildings and the use of Pewabic tiles on them.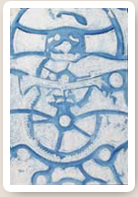 1st Place
Jessie Morley
"Industrial Revolution"
This rug is inspired by traditional Pewabic tiles. Meant to represent a single tile which speaks to Detroit' s past, present and future. Detroit has always flourished with the help of industry and is on the path to returning to its former glory.The rug can be either stand alone on a wall as an art piece or be placed on a floor.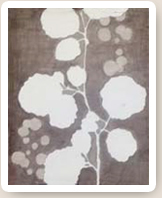 2nd Place
Daniel Haidar
"Peace"
The Dandelion Tree has cotton like fibers that carries away seeds and spreads them everywhere as it flies with the wind. This is the way we can bring both nature and peace to Detroit.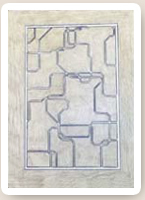 3rd Place
Joseph Diamond
"People Mover"
The uniqueness of Pewabic Pottery is not in the pottery, but it is the fact that the pottery is made in Detroit. This rug is inspired by something that is unique only to the city of Detroit, The People Mover. The design is based upon the routeof the people mover.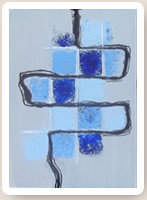 Honorable Mention
Sarah Maczko
"Restoration"
The blue squares represent the revelation collection of the Pewabic Pottery. The blue is the riverfront mosaic, which signifies the Detroit River. The black line is an abstract form of the Detroit skyline. It is done with imperfection to represent the arts and crafts movement. The black line and blue squares are intertwined to show that the old and new buildings in Detroit are still today created by using Pewabic Pottery.
---
2012 Theme: Detroit Revitalization and Urban Renewal
College For Creative Studies Winners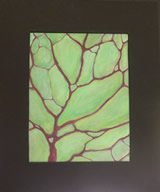 1st Place
Miyi Li
Inspired by cracks in the concrete and community gardens.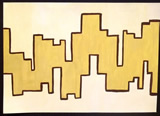 2nd Place
Julie George
Inspired by Detroit skylines.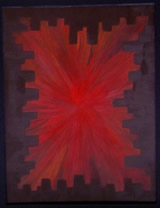 3rd Place
Kelleigh Swain
Inspired by Detroit architecture and a flame rising out of the ashes" dawning on a revitalized City.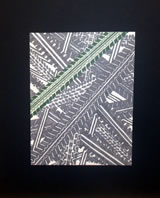 1st Place
Nichole Davis
Inspired by the tires left around the city. The green track represents moving in a direction where cars will be greener.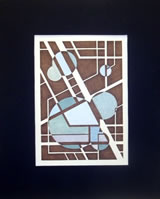 2nd Place
Josh Thornton
Inspired by cells under- going mitosis" and "two major grids that make up Detroit.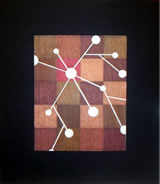 3rd Place
Rachel Kowalczyk
Inspired by the people of Detroit reaching out to one another to help strengthen their city.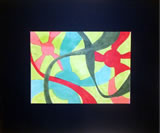 Honorable Mention
Tra Page
Inspired by revitalization, creating more green spaces & public gathering places.
---
2011 Theme: The Essence of Michigan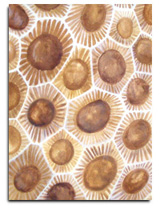 1st Place
Lauren Magda
"Natural Wonders"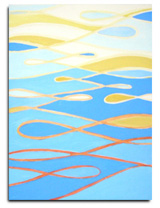 2nd Place
Emily Crowley
"Michigan Waterways"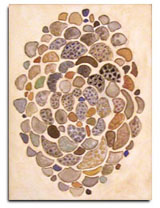 3rd Place
Jacqueline Sommerville
"Petoskey Stones"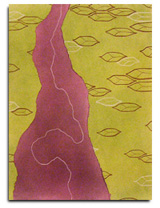 Honorable Mention
Erin Greener
"Raisin River"
---
2010 Theme: The Versatile and Beautiful Hemp Fiber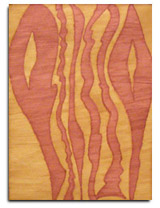 2nd Place
Kristina Prybula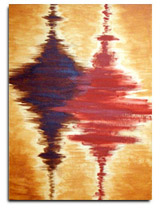 3rd Place
Veronica Bayagich
---
2009 Theme: Eco-Friendly Rugs - Natural Colors & Renewable Fibers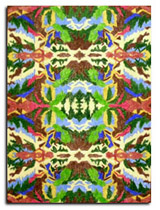 1st Place
Virginia Peckenpaugh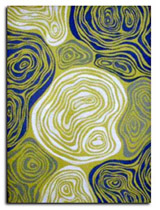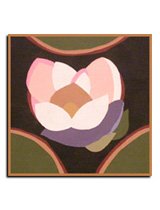 3rd Place
Bridget Sullivan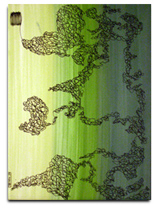 Honorable Mention
Stephanie Kolb
---
2008 Theme: Folkart for Generation X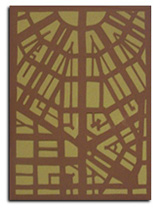 1st Place
Lauren Moyer
"Campus Martius"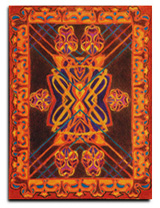 2nd Place
Virginia Peckenpaugh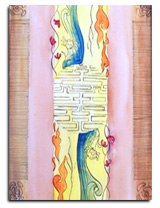 3rd Place
Anh "Nicole" Phan
"The Trail of Earth"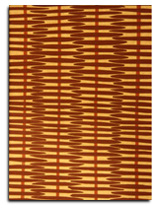 Honorable Mention
Lauren Moyer
---
2007 Theme: The Art of Interior Design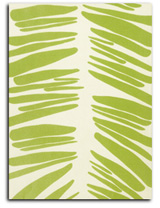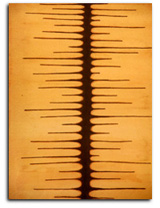 2nd Place
Charlotte Lemke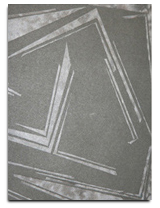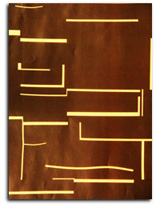 Honorable Mention
Megan Deal
---
2006 Theme: Graphical Elements for Contemporary Decors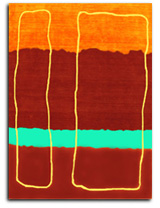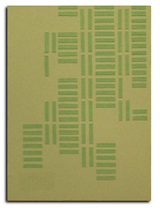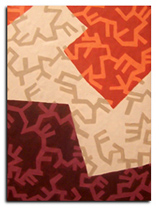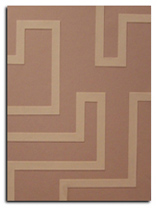 Honorable Mention
Megan Deal
---
2005 Theme: Color As The Focus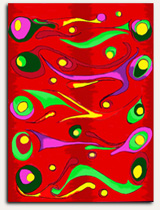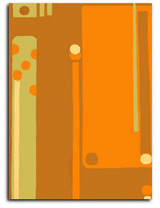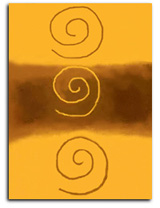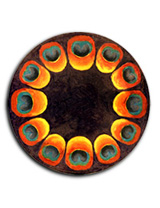 Honorable Mention
Kacy Semma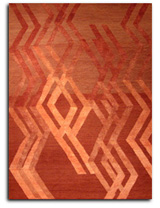 1st Place
Daniel DeMaggio
2004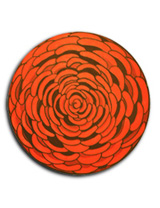 2nd Place
Sheila Baker
2004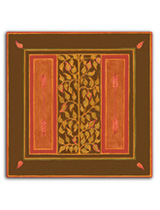 1st Place
Golnaz Armin
2003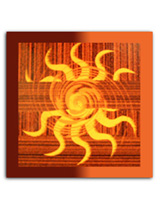 2nd Place
Saima Qureshi
2003